Is Your Website Protected?
If you are a WordPress user, and we hope that you are, there are a few things you should be doing on a regular basis to ensure the safety and security of your website. With WordPress, there comes tons of updated features, new plugins and there is always something to add or implement to your site to make it better. If you are unsure of the necessary precautions to protect your website, check out the following suggestions!
A lot of times, the purpose of updates is to avoid hackers and damages to your site which can ruin your name, brand and company's reputation. Unfortunately, a lot of websites have a vulnerability to hacking. This is why it's so important to check on your site and be in control of everything that is posted and linked back to you!
Be sure that you read reviews, comments and eliminate any spam that may be posted to your site. Using WordPress, one of the recommended plugins to reduce all your spam is Akismet.
There's no need for a download here, all you have to do is activate it if you are using WordPress already. There are many many features in regards to how you can prevent, block or delete spam on your WordPress site, but please do not just let them be. Make sure you are aware of what is happening on your site and keep it credible.
On any given site, it's a huge recommendation to change your passwords every six months. Making your passwords challenging with special characters rather than the everyday 'easy-to-remember' passwords will reduce the chance of hacking to your site. WordPress recommends a password manager, which will store all your passwords and help you generate new, strong passwords when you are ready for an update.
Another way to avoid hacking is to limit user login attempts. The Login LockDown plugin is available and you get to determine the limit to how many times someone can attempt to login.
In the long run, these little updates and changes keep your site fresh and protected leaving you with complete control and ownership. If you refresh and replenish your data, it limits the chances of hackers or spam.
If you really want to dive into the research, it is out there! And, the plugins are available for almost anything and everything you would need to be cautious of. If you already have a secure site, keep looking for ways to update its' safety! Safe site- happy life!
Is Your Website Protected?

Stop those annoying reminders and get to scheduling already! Some of you may already be aware, but for those of you who aren't, Instagram allows scheduled posts now!
As of January 30, 2018, social media scheduling companies have made the adjustment for businesses to schedule posts through tools rather than setting reminders to post at different times.
One small piece of advice we have for you is to make sure that the Instagram account you are utilizing for your posts is indeed an Instagram Business Profile. In order to ensure this, go to your profile page, under your name there should be a gear for your settings options; click that and simply tap the "Switch to Business Profile" tab. This will then prompt you with all the steps to get your Instagram page ready for scheduling.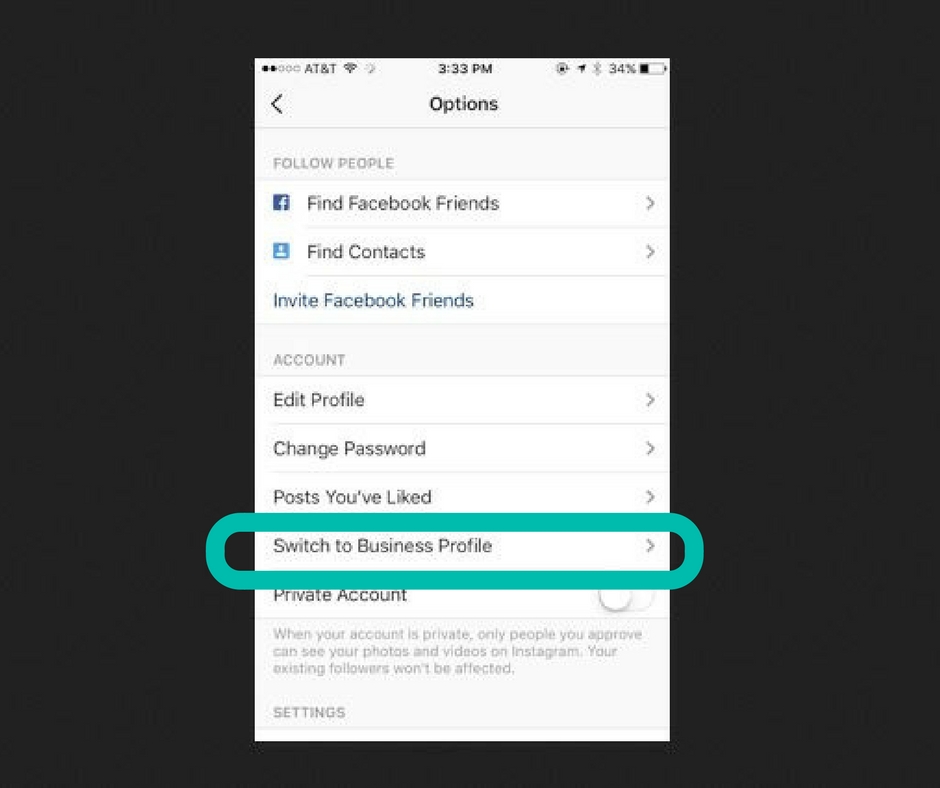 So now that you are as happy as we are about having complete control over your scheduling tools, there are a few things to keep in mind when you schedule to your beloved Instagram profile:
Size- Instagram sizing is made for mobile, so whatever tool you are using for graphic creation, be sure the dimensions are 800 x 800 pixels. Since you are so used to posting photos to Twitter and Facebook, you may need to adjust the sizing or make a duplicate copy so you have a version of your post that is compatible with Instagram.
Hashtags- It's okay to use hashtags on Instagram posts. We don't recommend using any more than two at a time because some people can go hashtag crazy. Remember, hashtags are beneficial for contests, trends and engagement. If you are participating in a sponsored campaign or even which uses a hashtag to track engagement or participation, use it! Just don't forget the reasoning behind your original post.
Links- DO NOT POST LINKS IN YOUR INSTAGRAM CAPTIONS. Unfortunately, links are not click-able when they are placed in an Instagram post. The alternative here is keeping your company's web link in your "about me" section of your Instagram profile. You can refer people to your profile link in your captions, but your post will look a little silly if it has a link that doesn't work.
Frequency- Instagram tends to be a low volume network. So this pretty much means you want better quality of posts rather than a bunch of spammy posts all at once. Keep it organized, keep it trendy and keep it together. Those are the posts, which receive the most engagement.
Images- Instagram is a photo sharing platform, so you MUST post images! This is where the creatives thrive in the marketing world! Get some inspiration and make it your own.
If you're not so sure about scheduling posts to Instagram yet, it's okay! You may absolutely keep posting from your phone to your company or business profile. But if the reminders are too much and your busy schedule keeps getting busier – contact your scheduling provider to make sure your account is linked properly.
If you have any further questions that we can help with, don't hesitate to give us a call, email, or ask us on Facebook!
Oh yeah, and don't forget to follow us – @igvinc
Happy posting!
Schedule to Instagram!
Websites are essential to almost every businesses success in the technology-filled world that we live in. They are the main marketing tool for businesses because never turn off and are always accessible. This is why website maintenance is crucial to a business' success. Whether you do your own website maintenance or outsource the work to someone else, everyone can agree how important this step is in order to keep a website running efficiently.
Need a little more convincing? Here are 7 benefits to using WordPress website maintenance.
WordPress Maintenance protects your investment!

You put a lot of money into custom templates, labor hours, etc. WordPress backs everything up so you can protect what you've built.
Website maintenance can reduce error on your site and any downtime that may occur from needing to fix any problems your website may run into.

Here at IGV, we monitor your site 24/7. If you experience any trouble, we're on it! No worries, no down time.
If you choose to outsource your maintenance you will save time and allow yourself to focus on your business.

In the hands of the right company, you will have no worries. Just make your goals clear and concise and the website will reflect – it's what we live for!
Your site will be protected because the security patches and plug-ins will be up-to-date.

Again, this is our job! We want to help you reach YOUR goals.
SEO will be maintained which will allow you to grow and reach new customers.

With small, frequent updates to your site, your site will appear more frequently in online searches AND you will soon see the business results you want will follow these updates.
Your brand image will improve by having a consistent and working site that really reflects who your company is and what goals you aim to achieve.

Speedy, clean and up-to-date is trendy and satisfying. People love getting the answers they want immediately.
Any possible website operational problems will be solved. This will lead to fewer customers encountering problems and choosing to leave your site.

When you believe your company is the best at what you do, show it off! You deserve to be the first result on Google, and WordPress can help with this!
Investing in website maintenance will save your company time and money in the long run. Ultimately, this investment keeps your customers happy, your website running and gives your company a consistent reputation. It is worth it! And if you need help, contact us!
Level Up with WordPress Maintenance

We are all familiar with this pop-up every time we download a new app on our phones. And more likely than not, we hit "OK" just to make the message go away. We want to get into our app, not play 20 questions, right? Well, there's a marketing method to these small push notifications, on mobile and on a desktop. App creators and web developers seek permission for the app to access your phone or webcam, etc. It's a courtesy factor! They just want your permission. While the repetitive pop-ups annoy us, marketers really just crave your thoughts and opinions. Push notifications are beneficial for businesses and you may even consider implementing them for your website or app!
How do push notifications work on the Web?
Push notifications exist for communication purposes. These don't necessarily look like the phone notifications that you just want to get rid of right away. On websites, the company usually uses notifications to request information, like your email address and birthday so they can send you special email offers. This is a friendly way of thanking you for being one of their customers. It doesn't hurt to fill out your information for some good deals!
A lot of the time, businesses find that push notifications on their website increase engagement and click rates. This goes to show how the general interest levels work for their company. If it keeps increasing, they're doing something right. If not, they know to make some changes. Push notification tools show what's working well and what's not based on the engagement and click rates.
Another benefit to adding push notifications to your site is you don't have to spend any extra money on making an app for your company if you can get your message or request across just by implementing it on your website.
No, this isn't like a chat window where you're prompted with questions from automated bots. While the notifications can be automated, they are taken seriously for customer inquiry so they can opt-in or out based on personal preference. Then this makes it easier for marketers to segment their email marketing preferences and mailing lists depending on the inquiry or responses customers submit.
5 starter tips
Now, how do I do this without annoying my customers or steering them away? It's all okay! Just be sure to set your notifications appropriately.
So take into consideration the following:
Time zones – You don't want your reminders or sales popping up at 5:00AM on the west coast while other members of your audience are just starting their workday on the east coast. Make sure to accommodate every possible audience.
Too many notifications – This is what will scare people away! Let them opt-in. Give the option, don't bombard them with too many. If you're unsure of how much it too much, give it a try and track the results. Then adjust accordingly.
Keep it simple – You know how we all agree to the "terms and conditions" of everything we sign up for? Don't make your pop ups super long and drawn out. Keep them brief with a quick overview of what's going on. People react positively to short and concise.
Spark Interest – Like mentioned previously, get involved with your audience. Give them coupons on their birthday, send them special deals on holidays, give them coupon codes with other companies you are partnered with. The people love a good deal!
Give it a try– You never know until you try. This could be a huge breakthrough for your marketing team and you may come up with some ideas that create some great leads.
Don't be afraid to try this out if you haven't before, and don't shy away from adjusting the current push notifications you already have in place. Updates are good in the digital world. If you're unsure where to start or need suggestions, we can help! Shoot us a message and we can share some ideas.
Push Notifications That Will Accommodate, Not Annoy Your Visitors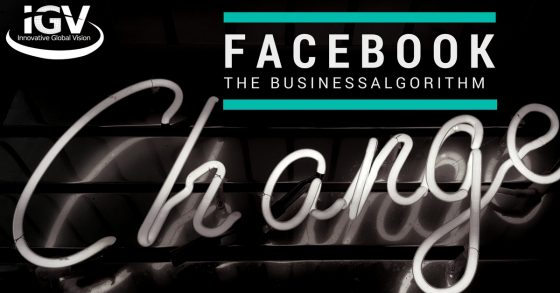 As many of you know, Facebook founder, Mark Zuckerberg, announced a change mid-January that can affect the way we digitally market our brands. Needless to say, this change in the Facebook business algorithm requires attention.
Don't worry! Facebook marketing is not off the table. Your marketing strategy can still be successfully utilized; however, you may want to make a few small changes to guarantee your relevance in the News Feed.
What's going on?
The influence behind Zuckerberg's change was to minimize content that is considered "too promotional" and reduce the number of ads from unreliable sources. The focus has now been shifted to focus on high quality and trusted news sources. All this stems from the user experience, specifically opinions and personal preferences.
Zuckerberg's post indicates it's obvious that the intention of Facebook has shifted from staying connected with people to consumerism. He states, "…we've gotten feedback from our community that public content — posts from businesses, brands and media — is crowding out the personal moments that lead us to connect more with each other. [With this update]… You'll see less public content like posts from businesses, brands, and media. And the public content you see more will be held to the same standard — it should encourage meaningful interactions between people."
Zuckerberg also believes that due to this change, engagement levels and time spent on Facebook will decrease, but his new goal is to focus on the value of content and time spent connecting with each other.
What does this mean for your businesses?
Like Zuckerberg expects, engagement rates and organic reach numbers will decrease due to the algorithm change. Now, don't start creating desperate posts, otherwise known as "engagement bait" to increase your organic reach. These posts are not creative. They do not make people want to like, comment or share your content. This now proposes an opportunity to get creative.
Since engagement rates are important to us as marketers and business people, now is our chance to create relatable content. What would YOU want to participate in? What would YOU want to win? If people like what they see, they will be more likely to share these posts, which will then encourage their family and friends to see and comment on posts. Hootsuite acknowledges we are now faced with the challenge of staying relevant in the News Feed. To do this, we need the people to keep talking.
How do I adapt?
Here are some suggestions to enhance your strategy. Start utilizing Facebook Live. Going live leads to more discussion. Comments are flowing and reactions enhance engagement. Many people didn't understand the purpose of Facebook Live at first, because everyone had video options on Instagram and Snapchat, but with this change, the live feature will really help your company flourish.
Focus on the quality of your post rather than the quantity of posts. Now that the "engagement bait" method is dead, really focus in on making a good post. When a post is well-created and appealing, more people will respond.
In addition, make your content more shareable. If there's a way to make it appeal to more than one demographic with one tactic, DO IT! This way, your content will show up more frequently in the News Feed.
Lastly, use Facebook Advertising. Even though Zuckerberg is trying to eliminate the amount of business content, advertising is everywhere and cannot be completely eliminated because it is paid. Whether it's a big chunk of change, or the minimum you can afford, advertising is an investment and it will be displayed. But, use your dollars wisely here. Consider the suggestions listed above and apply it to your advertising strategy.
Even though Facebook is limiting business strategies, it creates a motivation for us to come up with the next best method. Get inspired and good luck!
Facebook: The Business Algorithm Change
Social networking revolves around a continuous conversation you have with your customers. It is a platform for you to continue to provide your customers with valuable content as well as information about promotions and company news to help them get engaged with the company. Your goal is to get people talking about your company so you can respond and continue the conversation.
People turn to social media as the new way to handle customer service disagreements, airing their disagreements or questions regardless of whether or not the company is online. You need to have a social media presence to monitor these conversations, address concerns, and answer questions. If you are not there, you will have no way to protect your reputation.
Customers also seek to learn about the company and their place within the industry, or to just contact a member of the team and see how the company can help them. Your online presence can help you reach out to new customers
Thanks to social media, you also do not have to be limited to your geographical area. The global reach of these social platforms allows you to connect with potential customers anywhere and at any time.
How IGV Can help
While the benefits of social media marketing may sound appealing, you may be overwhelmed at the thought of setting up and maintaining a presence on the various social media platforms. Fortunately, IGV has the experience you need to develop your pages and use them to engage potential customers.
Our representatives will help you write compelling descriptions about your company, completely in line with your own branding, and then promote useful and interesting content to entice and engage new customers. As the conversation begins, we can guide you as much as you need in responding to customer questions, complaints, and compliments. We will also help you integrate yoursocial media marketing campaign with the rest of your inbound marketing campaign and turn your page visitors into customers.
Social networking and the various popular platforms are the perfect place for speaking directly with your customers. It exemplifies the wisdom in meeting your customers where they already are, and enticing them to follow you. Call IGV to learn more about how we can help you succeed in the modern, virtual marketing world.
How Social Media Affects Business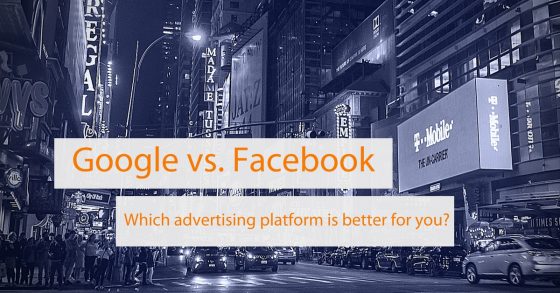 Google and Facebook are two of the biggest names out there. Mostly everyone, nowadays, has a personal Facebook account, and Google has the answers to everything we need to know in life. But when it comes to advertising for your business, which one is more beneficial?
Both Google AdWords and Facebook Advertising through Facebook Business Manager are great ways to reach your target audience or raise awareness for your brand. However, the deciding factor is determined by usage. Here, we are going to break down the differences between the two so you can evaluate which platform will help get your company's name out in the open. Maybe these advertising tactics will even help reel in new business for your company! At the end, I will provide an infographic to share more of a visual approach towards how to decide which method is best for your company.
First off, let's talk about Google. As the world's largest search engine, it goes without saying that Google is very influential. For example. If we forget the title of a movie, we can Google search the name of the actors we remember from it or descriptors that would lead to the correct search result. We are able to do this because Google is based off of 'keywords.' Keywords in Google pull up recent information relevant to what you are looking for.
If you or your company is looking to enhance your SEO, Google AdWords might be the better option. In this case, you can advertise in the form of sidebars, videos, banners and more! Video ads can be re-targeted towards YouTube, and retail ads can be utilized on the Google shopping page. On Google, people want answers fast. If your service can easily be summed up with a keyword, utilize Google AdWords to optimize your company's customer base.
Facebook on the other hand, is more so used to spark curiosity in a product, brand or service. The big difference here, is Facebook allows audience customization. Whether it's age, gender, race or proximity, you can narrow or broaden your audience however you'd like.
You really can't go wrong with Facebook advertising. One way or another, professionally or personally, everyone is on or has been exposed to a Facebook news feed throughout their day. Your ad dollars will not go unnoticed. It's also a great way for advertising if you are on a budget! The minimum ad spend is $1 a day! And, you can customize the time frame for which you would like your ad to run.
Whether it's Google or Facebook, the advertising outcomes will not disappoint. Depending on the size and success of your business, it may even be beneficial to do a test-run of both! See which one works better for your company's standards. If your company can afford to run ads on both platforms, try it.
Your goals are ultimately the deciding factors of which platform is better. If you are looking to increase sales or provide more services within a certain amount of time, both platforms are beneficial. However, if you want to focus more on building brand awareness or increasing social engagement, Facebook is right for you. If you are looking for more sales opportunities, both platforms will help accomplish this.
When looking at both options, it doesn't have to be a competition. You can run a Facebook Ad to boost awareness, then take the same content you used for Facebook, re-word the content or make it similar, then form it into a Google AdWords advertisement to enhance fast search results.
As promised, here is the infographic comparing the two. Enjoy!

Written by Jocelyn Hykes – Content Marketing Intern
The Ad Battle: Google vs. Facebook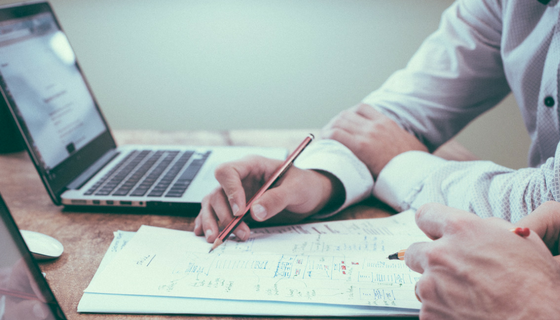 Here we are – 2018. It's time for new beginnings, new strategies and the creation of new impressions that will last. When people conduct a search, your website is the first thing they see. Based off its' looks, viewers will  create a first impression and remember it. So whether your site needs a few tweaks or a total reconstruction, keep these tips in mind to optimize the face of your company this year.
Design
The first thing anyone sees, whether they realize it or not, is the layout, color scheme and organization of your website. People want to feel comfortable rather than overwhelmed when they enter your site. Too many contrasting colors, movement or even too many options can discourage people from digging deeper into the content of your site; this creates a higher bounce rate. Nobody wants that! Huffington post suggests that the use of concise wording is the best way to get your message across. Take the Goldie Locks approach here- not too much, not too little, just right.
Updates 
A lot of times, students are instructed to not use a website before 2006 as a credible source because it's outdated. Don't let this happen to your site! It's important to keep your content, text and media up-to-date. DigitalMarketingPro.net claims that updates are a sign that your website is active and alive, versus abandoned and forgotten. Every website is different, so there isn't a correct answer as to "How often should I update?" Just consider your audience and remember that new information doesn't hurt.
Responsiveness and Mobile Compatibility 
People don't want to look at your website if it doesn't work on their phones. More likely than not, people are searching on smartphones, tablets or other mobile devices. In 2016, statcounter.com found that mobile usage overtook desktop usage worldwide. Therefore, mobile compatibility is important for the majority of people visiting your site. If your website is not com in 2018, UPDATE! This is crucial for search engine optimization (SEO).
Navigation
This is an instance where less is more. Kissmetrics.com emphasizes that your short-term memory can only retain so much information and too much information will likely be forgotten. Entering a website is like walking into a new house for the first time. What do you see? Is it clean, put together, decorated nicely, can you move around comfortably? If your website is always clean and well-kept, the more often people will want to visit. Simple.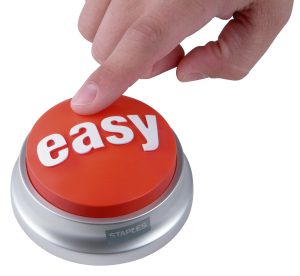 Photos
The quality of your website images say a lot about your company. Irrelevant photos may lead viewers to think your content is outdated and encourage them to conduct another search. There are many free sites to collect high resolution images that look great on websites such as unsplash.com, or you can use stock images. Google is a good spot to find inspiration, however try to avoid downloading images for direct use because you may run in to some copyright issues. Hiring photographers for promotional photos is a good investment if your budget allows, or if you can capture the images on your own, that is highly recommended.
Jargon 
Every hear, "Dumb it down" or "In English?" This usually happens when someone has no idea what you're talking about. Your jargon, a.k.a, your vocabulary may be targeted towards a particular topic in which not everyone is educated. It's important to use simple terminology on your website that everyone can understand. The Writing Center at the University of North Carolina says not to throw in words just to "sound smart;" make it logical.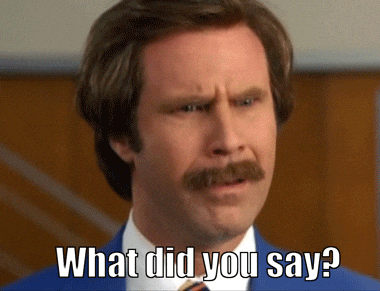 Overall, simple is better when designing a website. Make it fresh, clean and pleasing to the eye. Remember, if you're a good host, people will want to re-visit.
Curious about the status of your website? Let us help! Click here for our website grading tool.
Start the Year Right, Audit your Site
Spotlight On: Anna Kosdrosky
We would like to welcome our new Digital Marketing Intern, Anna Kosdrosky! Anna is a Senior at Kent State University where she will graduate in May 2018. Here's our Q&A session so you can get to know her!
1. Where are you from?
Hinckley, Ohio
2. Where did you go to school and what was your major?
Kent State University; Managerial Marketing
3. What are your ambitions for the future?
In the near future, I plan on getting a Master's in Business Administration. I would love to own my own business in the future as well.
4. What do you enjoy most about marketing?
I enjoy working in a field where I get to combine analytical and creative thinking to come up with business solutions. Consumer behavior, marketing strategy, and design fascinate me.
5. What is your favorite travel spot and why?
I love going to South Carolina, anywhere from Hilton Head to Charleston; the weather is just how I like it and I love the beaches and architecture in those areas.
6. What's your favorite thing to do in your spare time?
Playing piano and singing.
7. Favorite book?
One Flew Over the Cuckoo's Nest
8. What is your personal philosophy?
Live every day like it could be your last.
9. Tell us something that might surprise us about you!
I love bodybuilding! I wake up at 4:30 AM sometimes to get to the gym if my schedule won't allow it otherwise.
10. What is your favorite food?
You can't beat a really good cheeseburger.
Meet Our New Digital Marketing Intern!
Spotlight On: Jocelyn Hykes
We would like to welcome our new Content Marketing Intern, Jocelyn Hykes. She is a recent graduate of Kent State University and has a passion for media. We conducted a Q&A with her, check it out!
1. Where are from?
Youngstown, OH
2. Where did you go to school and what was your major?
Kent State University; Applied Communication
3. What are your ambitions for the future?
Career wise, I would love to work my way up to a managerial role in a company with hopes of eventually earning a position in Human Resources. Externally, I want to fill up my passport with stamps and see as many new countries as I can in my lifetime.
4. What do you enjoy most about marketing?
There's always something new to be created. Somewhere in someone's mind, the idea for the next big thing sleeps at night. New ideas, trends, tips and strategies are always forming.
5. What is your favorite travel spot and why?
Traveling is one of my favorite hobbies in general, however my newest favorite travel spot would have to be Florence, Italy. The amount of culture, history and scenery across the pond is larger than life and way beyond what the history books can show.
6. What's your favorite thing to do in your spare time?
Photography and photo editing
7. Favorite book?
Eat, Pray, Love by Elizabeth Gilbert
8. What is your personal philosophy?
Nothing worth having comes easy.
9. Tell us something that might surprise us about you!
I walked the city of Rome in one day.
10. What is your favorite food?
Pepperoni + Pineapple Pizza