Microsoft Hosted Exchange Email
Affordability and Ease of Use without the Hassle
Given the demands of the digital modern business world, you need to have an email service that allows you to access messages on nearly any mobile device. IGV offers customers the opportunity to say goodbye to the difficulties and productivity drains that come with other email systems and hello to the ease of use that comes with a Microsoft Hosted Exchange. With the hosted exchange, set up is easy, and email can be accessed from just about anywhere.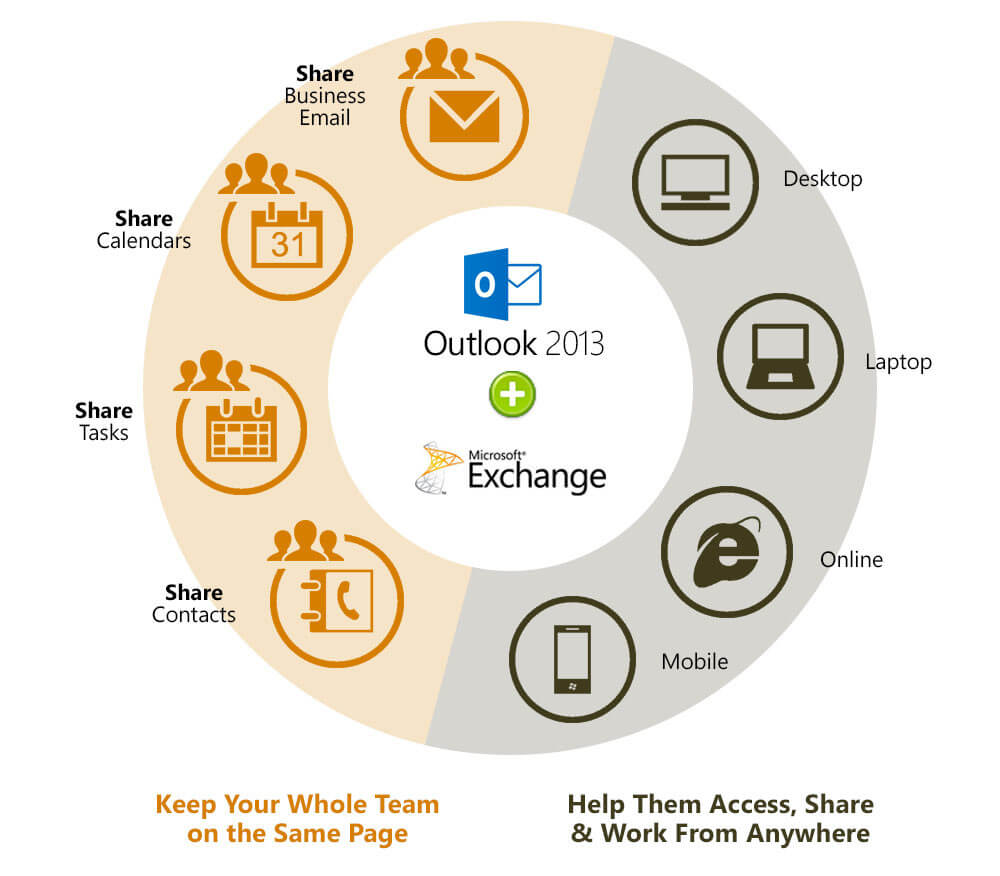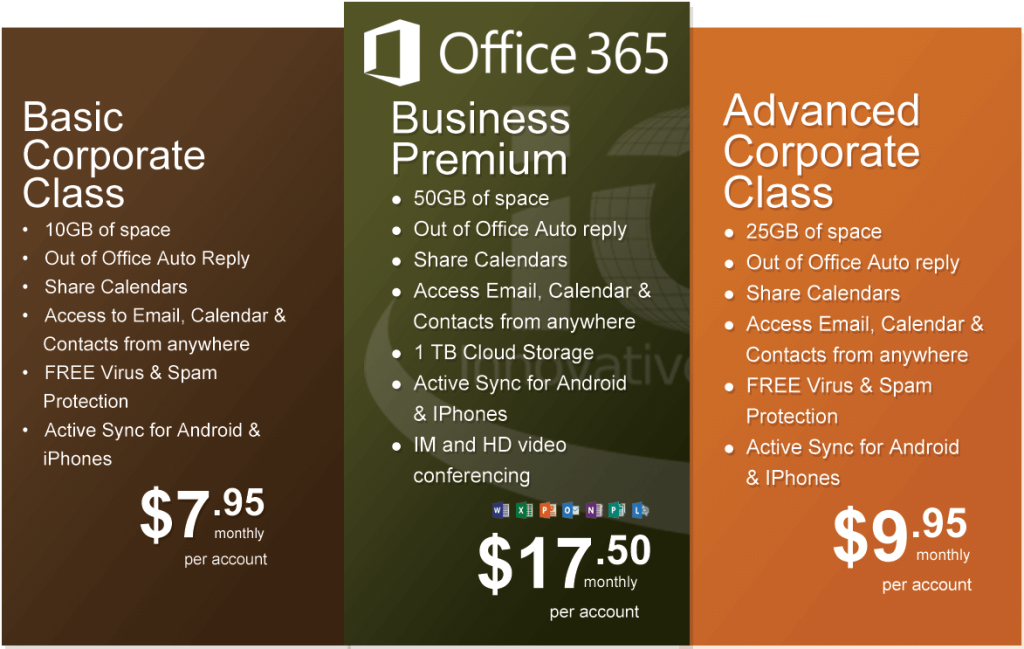 What is a hosted email exchange?
More

Information
As a business leader, you know that email is a vital component of doing business in the modern digital world. When you work with a Microsoft hosted exchange, you will have access to all the benefits of Microsoft, but without having to worry about keeping the system running yourself. For just a small monthly fee, we will host the email for you, so you receive all the benefits and none of the drawbacks. This means we take care of all the set up, regular upgrades, and troubleshooting.
Most companies and their employees are already accustomed to using the Microsoft Exchange email system, as it is one of the most widely used email systems. By working with a Microsoft Hosted Exchange, companies will not have to worry about learning an entirely new system. The enterprise MS Exchange is an affordable way to get all these benefits on a convenient, pay-as-you-go system.
Why do I need a hosted exchange email?
More

Information
When you work with a hosted email exchange, you will have access to support and troubleshooting assistance whenever you need it. Just give us a quick call and we will get you back up and running. There is no need to worry about employing special IT teams or wasting company resources or time, we are your support team. Our hosted exchange also provides you with the security you need to keep your important company information protected. All you have to do is send the emails.
Compared to other email options, like POP3 or IMAP, MS exchange email offers you the most benefits. You can have your email available from any device at any time. Even the calendar and contacts can sync between devices. You also have the option of saving emails in a cached mode to work offline should you choose.
With Microsoft hosted exchange, you will also have access to the easy to use, popular interfaces that have made Microsoft so successful. Whether you are looking to receive the latest version of Outlook for PC or Entourage for Mac, we will ensure you have access to the latest technology. It will be easy to synchronize your email between devices, so you do not have to worry about missing important business news. Whether it is auto reply, personal and shared email address books, task manager, mobile synchronization, or spam filtering, our hosted exchange email services will help you stay in front of the competition.
Why should I choose IGV?
More

Information
We have over 10 years of experience in supporting a variety of MS products, including hosted email exchange. This means that we bring you the experience and Microsoft expertise you are looking for to keep your business moving forward. Competition is fierce in your industry, so you do not want to waste time and energy trying to implement your own system. IGV offers you the chance to have all the features of an exchange email system without any of the hassles associated with it. Our friendly and helpful staff is here to understand your email needs and get you set up and running today.
The importance of email in our modern business world cannot be underestimated. A Microsoft hosted exchange offers you the chance to have all the benefits that Microsoft offers without having to worry about having the resources and teams needed to keep the system running. With IGV, for an affordable monthly fee, we will host your email and provide the support you need to maintain the exchange and keep it running smoothly.