How safe is your website? How do you know if your site has been compromised? Are there steps you can take to reduce your chances of getting hacked? How can you protect your WordPress site from hackers? Staying up to date with recent website security developments can help you answer those questions with confidence.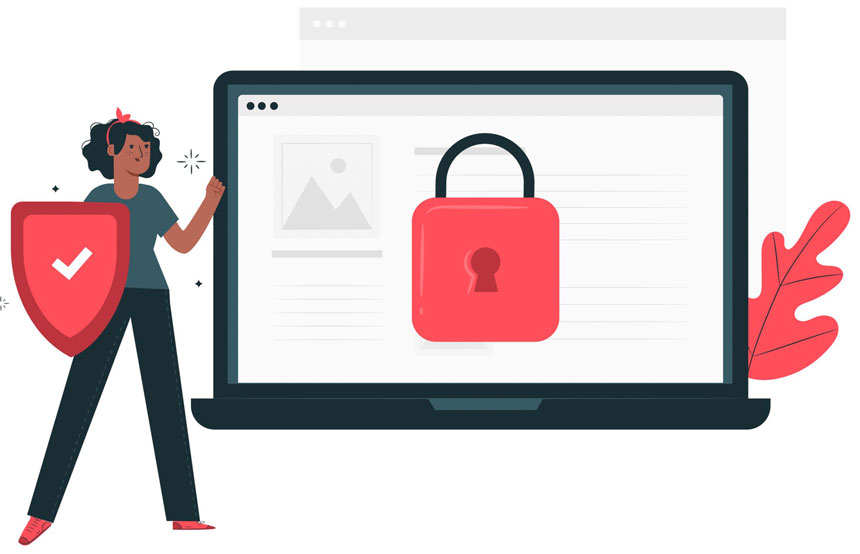 GoDaddy Hacked – 28,000 Affected
Earlier this year, GoDaddy reported a security breach that happened in October 2019. GoDaddy found an unauthorized SSH while running security updates. That means the hacker could access personal account credentials and other sensitive information from the 28,000 affected customers. Although the breach was discovered in October 2019, the attacker possibly had access to customer accounts for several months. Additionally, it was not until April 2020 did GoDaddy figure which customers were impacted. Passwords and login credentials were reset; all customers were and encouraged to update their logins.
How do you know if your site has been compromised?
As long as your website is hosted anywhere, there's always a chance of your site being hacked. How do you know if your site has been compromised? There are a few suspicious signs. For example, Google displays a warning message that your site contains malware. On your website, content that is not yours or strange ads are displayed. The overall website performance and speed may have suddenly slowed down. Or even worst, your site is redirecting to another unknown website. GoDaddy users, you may receive a notice that your account is suspended. If a hosting company suspects your site has been hacked, they will suspend it to prevent further damage. These are just a few signs your GoDaddy website has been hacked.
How to secure your WordPress site and reduce your chances of getting hacked?
Understanding the issues that increase the chances of website security threats can help you to take preventive measures. GoDaddy's hacking report noted that last year over 56% of the website that got hacked were out of date at the point of infection. The common culprit of website hacks is outdated platforms, applications, plugins, and themes. By keeping your website and addons up-to-date, your site remains protected from security threats and functioning correctly. Neglecting regular updates means you stand the chance of your website getting hacked. In such a case, remediation can be costly and lengthy, even if recovery is an option. For a list of tips for website hack preventive measures, download our FREE GUIDE HERE. Our website security checklist provides steps to protect your website from hackers.
Enjoy Peace of Mind By Protecting Your Website Today
Website security maintenance can sound overwhelming, but with proper care and guidance, you can protect your website, sensitive information, and customers. As a web hosting company, we at Innovative Global Vision offer affordable worry-free WordPress website hosting solutions. We understand your running your business needs to be a top priority. Worrying about website security issues and breaches can consume too much time and headache for business owners. By partnering with us, you will enjoy peace of mind knowing that your site is protected and working correctly at all times.
Learn more about our website maintenance and security services and hack preventive solutions by visiting https://www.igvinc.com/wordpress-maintenance-website-security-ohio/
Or contact us at:
Phone: (330)-425-0922
Email: sales@igvinc.com