COVID-19 continues to shake the world, and digital marketing is no exception. Looking at updated stats can help small businesses see how the pandemic as changed social media and how to adapt to the changes. By updating your social media usage and post strategy, you can better reach your audience and continue to drive business. The following social media statistics are from a report by Sprout Social. What does this data mean for you?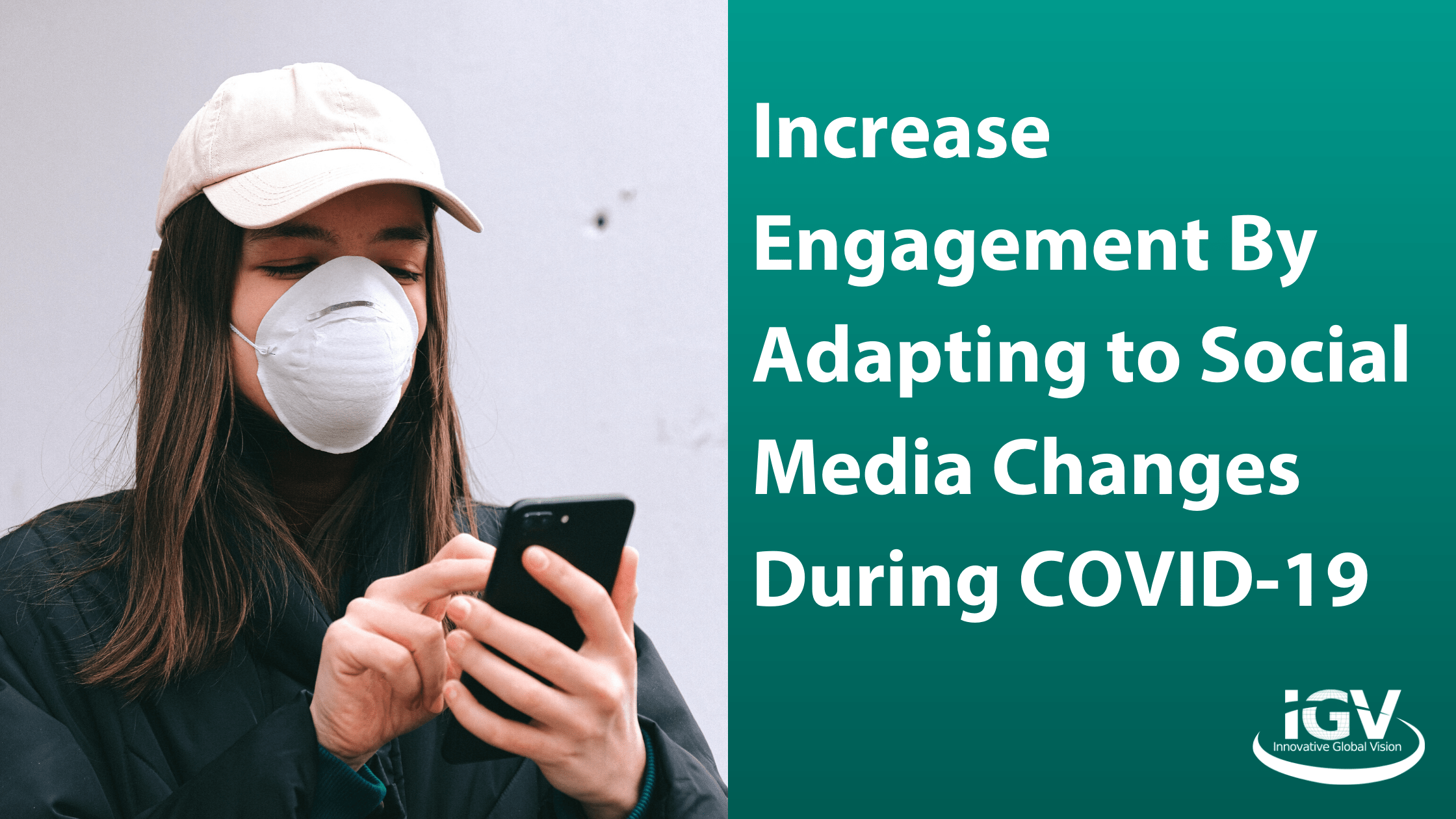 Best Times to Post on Social Media
The daily routines of users have changed, and thus so has the times they are on social media. If you had set times to post, try looking into changing your schedule to reach more people.
Currently, the best times to post on Facebook are Monday, Wednesday, and Friday from 10–11 a.m.
Monday, Tuesday, and Friday at 11 a.m. and Tuesday at 2 p.m. are the best times to post on Instagram.
For Twitter, there was not a dramatic change in the optimal times to post. Twitter has also been a news-oriented social media outlet. Many people use Twitter as a source for in the moment updates and current events.
What does this mean for you? Post once a day or more on Twitter. Stick to topics on currents events, latest news developments that relate to your business. This does not mean spread false news or even act as a "news" channel. Instead, you are staying up to date with current events and sharing business updates that relate to such. For example, if your city or state re-opened or published new guidelines, you can post how your business plans to adapt to the re-opening guidelines.
For LinkedIn, early in the morning activity was popular. But since COVID-19, the best times to post have shifted to later in the day. Wednesday at 3 p.m., Thursday at 9–10 a.m. and Friday from 11 a.m.-noon are the best times for LinkedIn now. So, you can schedule your LinkedIn posts for mid-day like 11 to 12.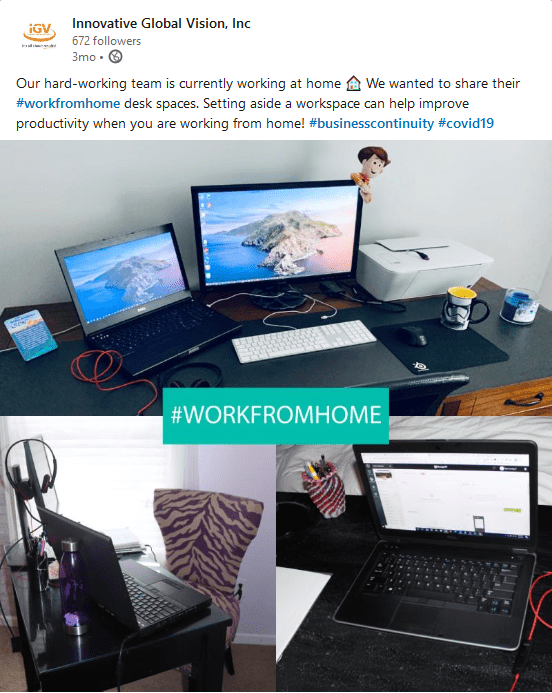 What should you post about? Share how your company is adapting to the "new normal" like behind the scenes of working from home and share content that promotes business continuity. For example, a on our LinkedIn business profile we posted about our employees working form home stations (see post above). This particular post had 221% more impressions and 738% higher engagement rate to our average for our posts on LinkedIn. Sharing business continuity during COVid-19 post can increase engagement on your LinkedIn.
Increased Social Media Engagement During COVID-19
During the brunt of the pandemic, social media engagements increased. In fact, in April, there were 44 more engagement per day across all networks and industries. And 7.3 engagements per post per day. So interactive posts and engaging content is worth focusing on now. Allow people to connect with your brand. Engaging content increases brand awareness, and it gives people something to do.
Keep in mind that the report additionally found that incoming messages to brands decreased by 19 messages per day averaged across all networks. This means that users are not commenting on or leaving direct messages to brands as much.
Social media engagement measures reshares, likes, and comments for an online business's social media efforts. These two stats demonstrate that people are liking and sharing more but not commenting and messaging more.
How To Engage Your Audience
So how can you increase engagement other than comments? Well, for one video views count as engagement. You can post videos that get people watching and interacting with the live content.
For our content on Facebook and LinkedIn the best performing posts these past few months have been videos and one of our recent Facebook live video posts received 119% more engagement than average. Videos encourage engagement and really allow you to connect to your followers.
It may be easy to share advice about corona on your social media pages, but you will find that interaction is better. Make your posts interactive by using polls and quiz features and try shoppable posts on Instagram, Facebook, and Pinterest.
As current events change people's daily routines and behavior it is important for your business to adapt as well. By staying up to date with new digital marketing data you can maintain a flexible and effective digital marketing strategy. Our monthly webinars discuss digital marketing topics to help grow your business and informed of digital marketing developments. Click here for upcoming webinars.