Recently, you noticed some suspicious signs on your website. Content that is not yours or strange ads are displayed. The overall website performance and speed may have suddenly slowed down. Or even worst, your site is redirecting to another unknown website. Finally, Google may have displayed a warning message that your site contains malware. Your website was hacked!
Before going into a panic, it is essential to consult your web developer or whoever is handling your website's backend. What crucial steps do you need to take? How can you maintain your website safety moving forward? To answer these questions and ease your worry, let's consider the steps that our web development and security team take when a website has been hacked.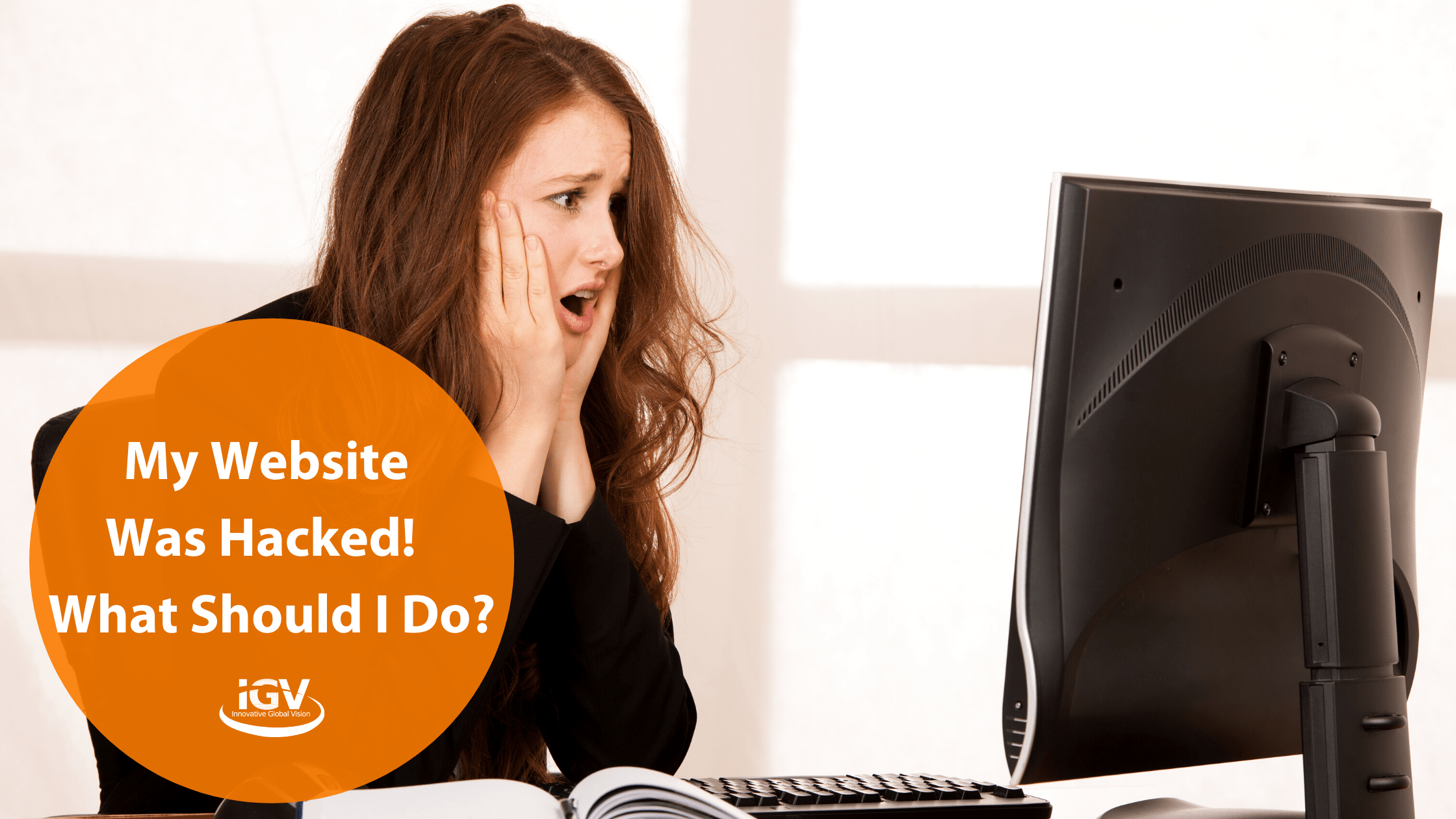 Step 1 – Identify the Attack
Now, it is time to find the source of the attack so that we can amend it. Your website is scanned, and files are analyzed to determine what is hacked or what is causing problems. We are looking for suspicious activity, unfamiliar login users, or corrupted plugins, themes, or other files.
Step 2 – Cleaning the Hacked Website
Now that we understand where the malware is located, it can be removed. These can be "bad" files that are replaced with fresh copies. We also work to remove hidden backdoors, which are functions hackers use to get back into your website. Many hackers always leave a way to get back into a compromised website.
Next, we must remove all outdated content such as plugins or themes to avoid leaving your website in the same vulnerable state it was in when hacked. With the cleaning complete, the site is tested to ensure it is restored to its original functionality.
Step 3 – Secure the Site
Once the website is clean, we secure the site by changing all passwords to ones that are hard to guess. We discourage the customer from saving new passwords to their browser. We ensure that all users on the website are legitimate and have strong passwords.
Step 4 – Maintain Website Safety & Preventive Measures
How can you maintain your website safety moving forward? For all those outdated plugins or themes, we find new solutions to prevent future vulnerabilities. RECAPTCHA is placed on all contact forms as added security measure for form submissions.
It is recommended to invest in security management. All our hosting customers enjoy peace of mind with affordable WordPress security management plans. With IGV's WordPress Maintenance and Security, plugins and themes are updated regularly, uptime website monitoring is performed, the website is backed up daily, and many other extensive security measures are put in place.
We understand your running your business needs to be a top priority. Worrying about website security and breaches can consume too much time and headache for business owners. By partnering with us, you will enjoy peace of mind knowing that your site is protected and working correctly at all times.
Learn more about our website maintenance and security services and hack preventive solutions by visiting https://www.igvinc.com/wordpress-maintenance-website-security-ohio/