Savarino Brothers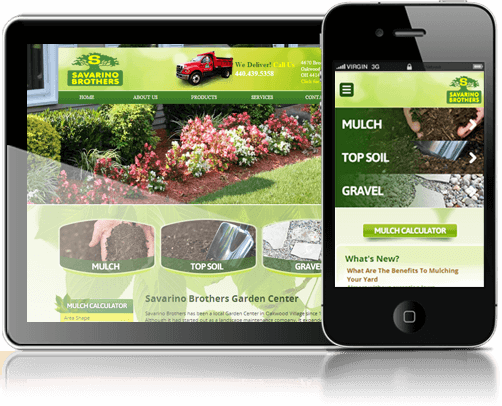 IGV was able to:
Design a modern responsive website for desktop, mobile and tablet, incorporated with new and colorful design using current design trends.
Create a blog to inform customers on updates for according to seasonal weather and proper lawn care tips.
Develop a marketing plan
Formulate a custom mulch calculator, to assistant customers with an accurate estimate on the amount of mulch what would be required.
Since the launch of the new site created by IGV, customer engagement on Savarino Brothers' website increased immensely. A month after the launch, website traffic increased 45.45 %, the engagement increased by 526.36%, bounces have decreased by 41.38%.
Enjoyed this article?
Share it on social media and click here to receive digital marketing tips like this one in your inbox monthly.