Many experts predict, without doubt, that e-commerce and digital marketing will be the main channel for this year's Black Friday Shopping Season. Your website is at the center of your digital marketing. Is it prepared for the intensified shopping season? You may expect to see higher website traffic as people began to search for online deals and sales. Your website can help you generate more leads and sales during this time, but you must set it up for such success. Let's discuss five updates to your website to make now as we approach the holiday shopping season.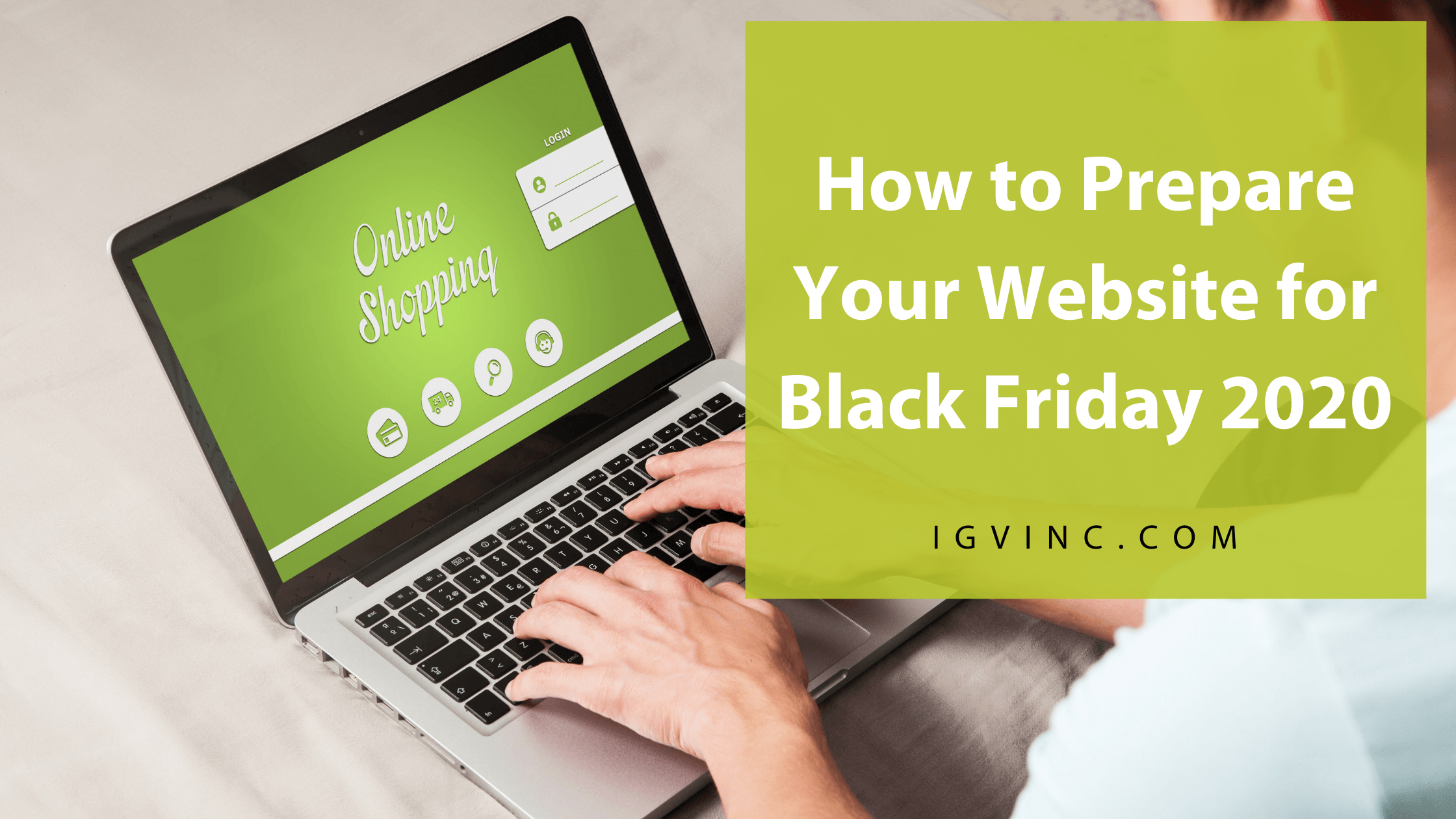 Email Sign-up Form 
Before your sales or holiday deals begin, your website can be collecting leads. By generating new leads and gather potential customer contacts, you'll have a warm audience to promote to. Do not wait until the week before Black Friday to start advertising. Peak people's interest now! Building your email list early on is key to increasing revenue.
How can your website help you do this? Include an email sign-up form on your website. This email sign-up should not be buried at the bottom of your home page. In fact, According to research conducted by Sumo, the top performing 10% of pop-up forms convert at a whopping 9.3%. Pop-up forms can work for you too. At this time, could you run a pop-up form to collect the information of website visitors? 
Remember to provide an incentive for people to sign-up, give them a reason to hit the subscribe button! More details of growing your email list and creating compelling sign-up requests will be discussed during our Email Marketing Quickstart: Hands on Bootcamp. Click here to learn more!
COVID-19 Response Update 
Many businesses have added their response to COVID-19 with a separate webpage or blog update. Hopefully, you already have this information somewhere on your website. And if you do not, it is not too late. Why is this information important? Studies indicate that many people will only shop from businesses they feel safe and comfortable with. By providing details of your business operations, you leave potential customers with clear understanding and confidence. Try not to leave them wondering how your business handling the pandemic. Just like the email sign-up form, your coronavirus response update should be readily available on the homepage or in the navigation. 
What should your COVID-19 update address? Inform your customers of any changes in your day-to-day operations or modified business hours. Encourage your customers by letting them know about the precautions you're taking. Include any additional cleaning measures or staffing adjustments, and reassure them that you're safe to do business with. Finally, share how they can stay updated with future changes or ask questions with your contact details or social media channels. 
Updated Delivery & Shipping info
Shipping and fulfillment information should be updated, along with the overall business response to coronavirus. Doing so will keep website visitors informed and build their assurance in what to expect from your business. Does your shipping page have detailed options such as curbside pick-up or local delivery? 
Additionally, marketing research shows "free shipping" offers have higher conversion rates than many other promotional deals. Could you include a purchase quota for free shipping offers? Add this to your website now as to entice prospective buyers. 
Integrate e-commerce options with Constant Contact
E-commerce sales will dominate this Black Friday. Many brick-and-mortar stores are scrambling to provide online sales channels for their products. A simplified and quick solution is Constant Contact's e-commerce options. One feature is the Shoppable Landing Page, a user-friendly feature that quickly gets your product(s) online. This a simple webpage showcasing products so that visitors can purchase them. The set-up, management, and analytics are easy to use, especially if you have already used Constant Contact. 
Addressing the Fundamental Mobile-Friendliness  
These updates are vital to a useful website for this shopping season. However, even thorough, updated content will do little if your website is not mobile-friendly. Last Black Friday, mobile shopping experienced a sharp increase. This year millions of online shoppers will use their mobile devices to interact with businesses. 
A mobile-first website is not an overnight change; it calls for a redesign. But doing so is a powerful step in the right direction. We will work with you to develop the perfect mobile responsive website or eCommerce website to attract customers, all at an affordable price. Here at IGV we work with our customers to create a website that converts leads and keeps abreast with digital advances. Learn more about web development services or view some of our work here.
So what are your next steps? What website updates do you need to take now to prepare for the holiday season? When your website is optimized for digital marketing, the results will speak for themselves!