marcomm
---
YOUR COMMUNICATIONS NETWORK SPECIALIST
Website Redesign
ABOUT marcomm
---
Marcomm is a leading Canadian communications networks cabling, security systems and IOT company.Clients choosing Marcomm can expect high-quality information technology-based solutions that effectively integrate voice, data, video and security. Our designs have the highest degree of reliability, security and a flexibility which is adaptable and scalable to grow with your changing needs. An efficient structured cabling system should surpass today's requirements and prepare you for the technologies of tomorrow.
THE CHALLENGE
Marcomm was approaching a time in their business where they were rapidly expanding and they need a strong web presence to really show their strengths and growth. They needed a website that was clean, modern and responsive to all forms of media devices.
THE RESULT
---
After close collaboration and communication between Marcomm and IGV it was recommended that the new website would be developed using WordPress. Priority focus was on the user experience, accessing content with ease all while making it an enjoyable experience. Rigorous and development was focused on ensuring the website was mobile responsive and ready for the digital age.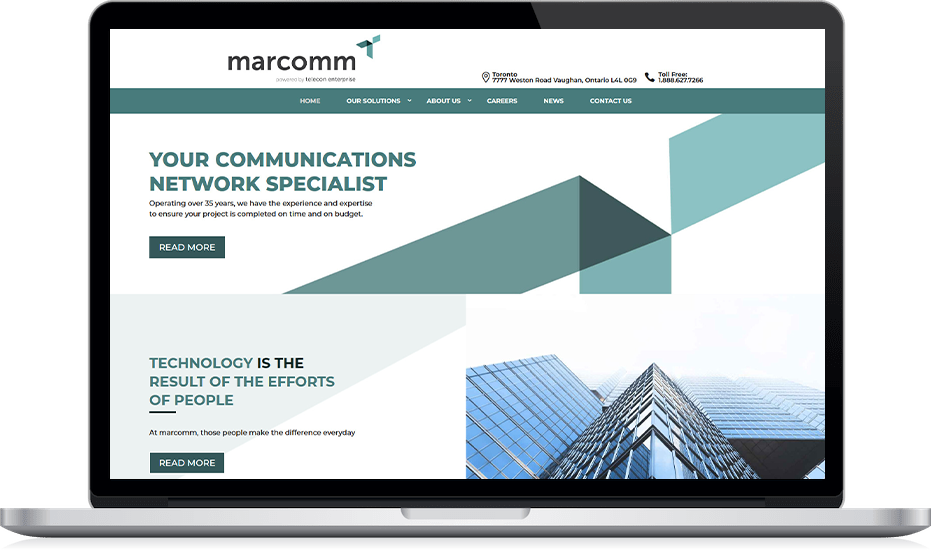 READY TO GET RESULTS?
---
IGV has a proven track record of delivering results. If you are looking to increase engagement and website generated leads, while improving your online image, you are in the right place! We can also work with you to increase your exposure using various digital marketing strategies, then show you how the track the results. 
OTHER PROJECTS
If you wish to see more of our projects, click the link below to visit our complete project portfolio.
Visit our Portfolio →