Website Redesign Project: SilverLine Consulting
About Silverline Consulting
---
SilverLine Consulting is an Akron, Ohio based Recruiting, Human Resources (HR) and Organizational Development firm providing streamlined, simple and measurable solutions, as well as a down to earth approach. We partner with our clients to build great teams, articulate and integrate managed cultures, strengthen leadership, as well as increase retention and employee satisfaction.
Rapidly growing Silver line Consulting needed to revisit their website to help accommodate for new services and to help streamline the structure of the website. IGV worked to compose new designs, flow charts and user experience to ensure potential clients coming to the website would easily find information and access it though any mobile device.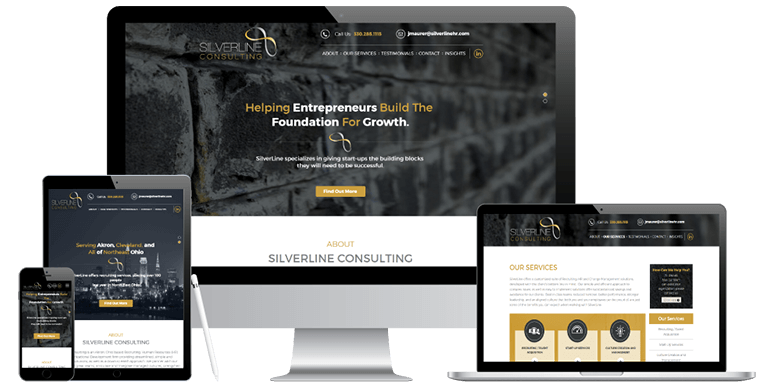 Silverline Consulting
---
With a new design and better navigational structure Silverline has seen increase in traffic flow and user engagement.
OTHER PROJECTS
If you wish to see more of our projects, click the link below to visit our complete project portfolio.
Visit our Portfolio →