Women's Impact, Inc.
Website Redesign
Women's organization that utilized an online membership system.
Custom Design | WordPress | Website Security & Maintenance
About Women's Impact, Inc.
Women's Impact, Inc. provides an energizing arena for women of purpose and passion to enrich their own and each other's lives. Through connection, education, and recognition, Women's Impact, Inc. encourages members to unleash their power to realize their full potential.
The Challenge
The previous website for Women's Impact had issues with brand identity, user experience, and website security.
The website did not capture the essence of the organization and missed out on a connection with the intended audience. The website's primary purpose was for visitors to become members of the organization. However, it was not clear how to become a member and who can join. The content was limited as tasks such as finding events, engaging in upcoming seminars, and donating to the organization were not implemented. Since the previous website did not emphasize with Women's Impact brand identity, it hindered conversion goals.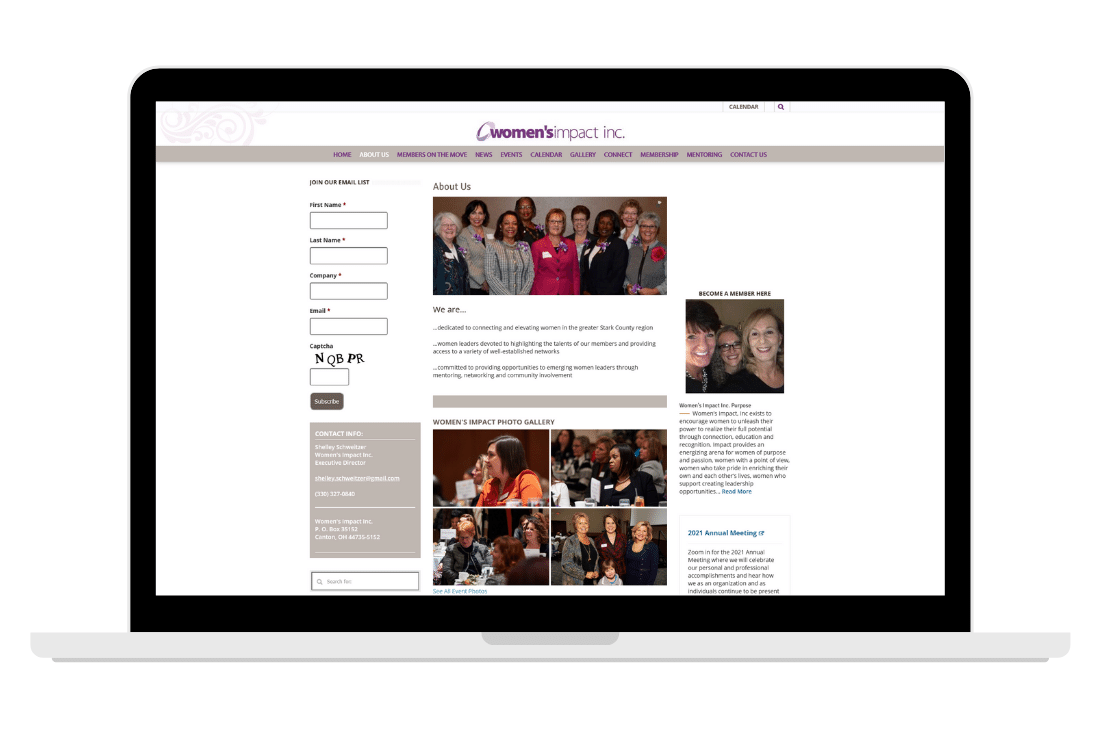 Previous Women's Impact Website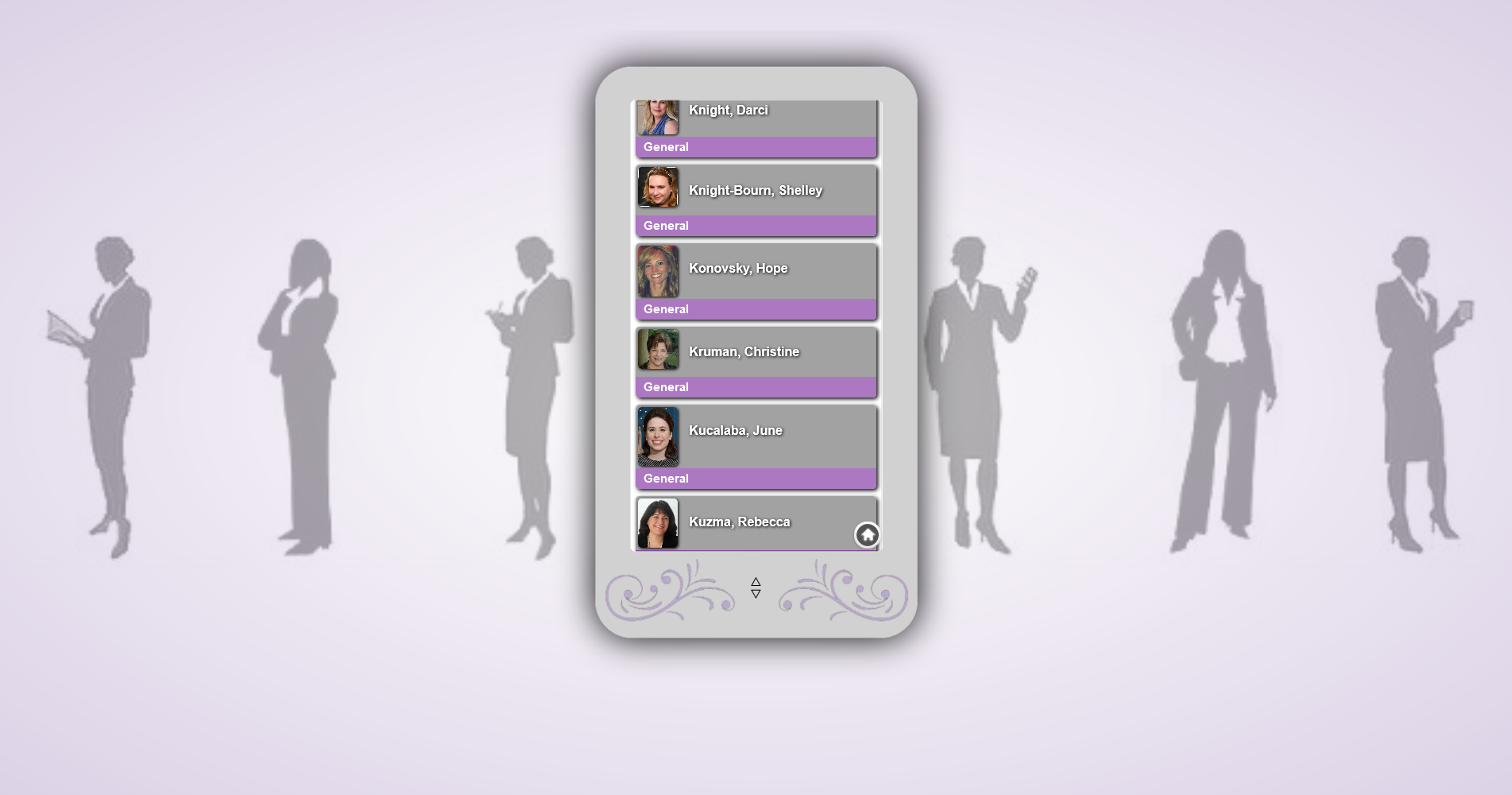 Previous Memebers Area had a limited view.

The experience was hard to enjoy for web visitors because the website was not organized, and the reading and type font was not easy to read. As for current members, the existing member directory presented a poor user experience. Because the directory did not integrate with the website, it wasn't easy to view and slow to operate. Members could not update their information freely, leaving contact information outdated.
The directory was also accessible to anyone and used a coding structure that was prone to hacking. These issues add to the security threats. Furthermore, the website's security maintenance had been neglected, as plugins and themes needed updating, which hackers could take advantage of.
The Approach
We worked closely with Women's Impact to develop a clean, modern design that reflected the organization. Our goal was first to unify the membership directory with the new website. The new directory would allow members to update their profiles and share opportunities freely.
User experience was improved thanks to cleaner and readable typography and an integrated accessibility plugin to assist different levels of disability. Additionally, events and social postings would be visible to viewers as could leave donations through PayPal.
The Results
We successfully delivered a website that captured the embodiment of Women's Impact. Website visitors now understand who the organization is and what is offered to members.
Members can easily manage their profiles and navigate the new Membership Center to engage with each other. Donations are now available to visitors to make directly on the website.
We improved the coding structure to provide greater security. We will continue to provide website security and maintenance to keep the website up-to-date and protect the website from vulnerabilities.
Our efforts provided Women's Impact with a website that had a strong brand identity and improved user experience and website security.
Ready to get better results? IGV will work closely with you and your team to collaborate on an effective design that can help bring in new leads. To start, fill out the form below and someone will get in touch with you very soon. We look forward to bring you great success!
Browse our other successful projects and learn how Innovative Global Vision accomplishes successful design to bring our customers, new leads, conversions and improved turnovers. If you're ready to take the next steps fill out our form above or give us a call today!