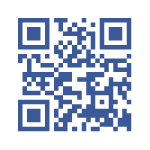 Have you seen these strange little things floating around lately?  They are appearing on everything from fast-food soft drink cups to billboards to business cards.  They are QR Codes, and they are changing the face of print advertising.
"QR" stands for "Quick Response."  Wikipedia defines QR codes as "a type of matrix barcode (or two-dimensional code) first designed for the automotive industry.  More recently, the system has become popular outside of the industry due to its fast readability and comparatively large storage capacity."  Smart phones are capable of using downloadable barcode readers, many of them free, to decipher these codes, making the information contained in them available to the ever-growing number of people who can't live without their iPhone, Droid, or other "smart" device.  QR codes can be designed to transmit a URL, send a text message, download a file, or any number of other functions when scanned.  There are services online that will show you how to create your own QR codes and save the resulting image for your use.
What does this mean for your business?
QR codes make it possible to turn any piece of printed marketing into a gateway to your online marketing campaign.  With a QR code on your business card, you can send new contacts to your website or get them signed up for your email newsletter.  Put a QR code on your flyers to send interested folks to your "Upcoming Events" page or your online portfolio instead of trying to fit all that information on a small, inexpensive piece of printed material.  Have a QR code on your website or a sign outside your business to give shoppers coupons or make them aware of special events.  If you are willing to spend a little money, you can even have custom-designed functions made for your QR codes like a digital contact file a scanner can upload directly to their phone.
The possibilities are virtually endless with QR codes.  They allow you to bring your static printed materials into the dynamic digital world.
Happy scanning!