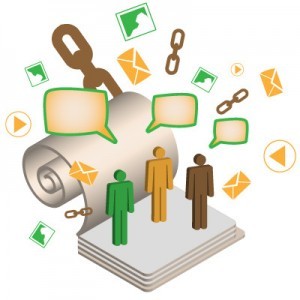 Congratulations! You have finally stepped in the scary world of Social Media. Now that that huge leap is over, what is your next step? Usually, the next step is coming up with topics to write about. When thinking about these topics, are you drawing a big blank? This is a pretty common issue for most people. For those people that tend to over think it, there are some simple, but effective ways to create posts on your Facebook wall that will take the scary out of Social Media.
Add Pictures
You don't have to just write on your wall, you can add pictures. Post pictures of services you provide, products that you sell, or even pictures that customers have sent you using your services or products.
Share Company Insights
It never hurts to give your customers a few free pointers. Post some fun facts about your services that are not common knowledge to most people outside your field of work.
Offer Deals
Have specials on your services or products for those that are Facebook friends or fans. Everyone likes getting discounts.
Post Upcoming Events
Have an event coming up in the near future? Post a comment on your wall letting the customers know what the event is about and when the event is taking place.
Link Your Blog
By linking your blog to your Facebook page, people are able to see what you wrote in two places. Less writing for you, more accessible reading for the customers.
Ask Questions
Simply ask a question. Your question can be wok related or more on a personal level. For example, a personal question can be, "What plans do you have for this summer?"
Post Interesting URLs
Everything on your Facebook wall does not have to come from you directly. If you find a great site with information that is of interest to you and your company, just post the URL and let others enjoy it as well.
– See more at: https://www.igvinc.com/blog/page/5/#sthash.GB8DQk3B.dpuf