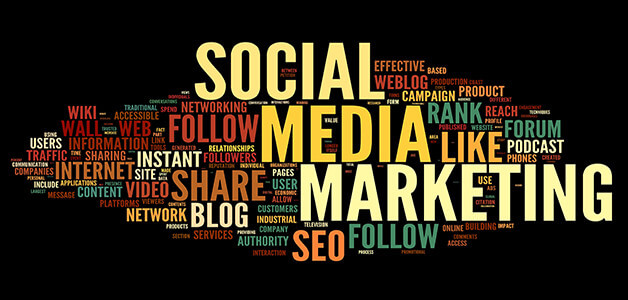 As a small business it may seem daunting to get onto social media. You may not know how to use social media or know what to post or you may just not have enough time to feel that you can really post effectively. With so much of marketing going online and consumers spending 28% of their time on social media sites it is crucial that you are on these platforms. While it can seem like a daunting task at first following these steps can give you a great foundation to build your social media platforms on.
Choose the site that is right for your business

You want to make sure that your consumers are actually on whichever social media platform you choose. It would be a waste to put all of your time and energy into Twitter when your consumers are actually on Linked-In. Pew Internet has a great demographic breakdown of each social media site and will help you choose the correct platform for your consumers.

Have Attainable Goals

You have to accept that you will not get tons of engagement the day after you make a Facebook page. It takes time to build your audience and to build engagement. It will take some time initially experimenting with different types of posts to see what your consumers are responding to. Your audience also won't explode overnight, consider sending out an email to your customer list stating that you're now on which ever social media site you chose. You can also place the social media icons on your website linking to your pages to encourage people to click-through to the social media site.

Monitor Social Media Analytics

You want to track what you are doing so you know if your efforts are working or not. This will also tell you what times of days to post and the types of posts your fans are engaging with. This information will allow you to perfect your posting schedule and provide the content that your fans want to see.
Most social media sites have free analytical tools within the site for business pages to monitor their performance

Schedule Your Posts Ahead of Time

One of the biggest hesitations that small business owners have with utilizing social media is time. By using a tool that allows you to schedule posts ahead of time you will be able to set your posts to go out when you want them to and then go on with your work because the software posts them for you. Taking a few hours to come up with and schedule the posts for a week, 2 weeks or even a month is much easier than trying to think of one each day. These tools allow you to post every day without having to actually post them yourself which will ultimately save you time.
Some free scheduling tools are: Hootsuite and Buffer
Don't be intimidated by social media as a small business owner! These platforms are a great way to reach your consumers and interact with them in a more personal manner. You can share helpful information, advertise sales and promotions and have conversations with the people who are buying your products. Start off slow and then once the ball is rolling watch your followers and hopefully your number of customers grow!