Twitter has over 300 million active monthly users and can be a great place to reach a large number of people. Twitter announced that advertising would be available back in 2010, but it wasn't until 2013 that the advertising was open to everyone. While Twitter advertising isn't as developed as Facebook or Google Ad Words there are still benefits to advertising on Twitter.
Pros
Narrow Segmentation
Twitter ads allow you to narrowly segment who your ad is shown to. You can narrow your audience by using keywords, common interests (Twitter has 350 interest categories to choose from), or you can even use your own CRM list to target even more precisely. You can also choose the objective of your Twitter ads, such as gaining more followers, website clicks or conversions, tweet engagements, app installs, or engagement leads. The best part is you only pay if someone performs the exact outcome that you want them to. For example, if you are trying to grow your followers, you will only pay if someone clicks the follow button on your promoted tweet.
Multiple Types of Ads
You also have several options for the type of ad you want to run. You can run a promoted tweet where you create a tweet that is pushed out onto timelines that match your target (similar to a Facebook ads). You can promote your account, which will show your account in timelines to encourage people to follow you. You can also run a promoted trend, which will show up on the left-hand side in the trending box. Keep in mind that promoted trends are very expensive, on average it costs around $200,000 per day to run a promoted trend. Twitter also allows you to choose where your ad shows up — it can be shown in search results, timelines, and on profiles.
Cons
Lagging in Analytics
There are some drawbacks to Twitter ads, the first of which is that the reporting may not be as vigorous as some other options like Facebook and Google. Twitter does provide you with analytics around your campaign, but it may not be as in-depth or user-friendly as some other platforms.
Easy to Be Missed
Since Twitter is a constant stream of information, your ad may be missed by someone who would be interested simply because it got lost in the clutter.
Hard to Prove ROI
It can also be hard to prove if someone actually purchased something because they saw and clicked on your ad, so it can be hard to get a correct ROI from your ads.
Overall, Twitter ads benefit small businesses by allowing them to specifically narrow and target the audience that the ad is shown to. You can also set the maximum amount your willing to spend on the entire campaign, the amount you're willing to pay per click, and daily maximums as well. While the platform does have disadvantages, it is possible to find success with Twitter ads. It's definitely worth a try to see if they will work for your business and audience.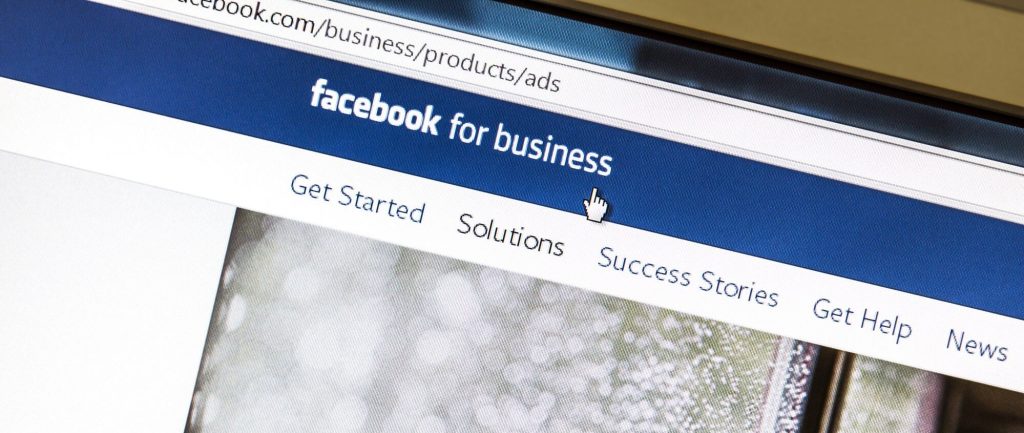 Have you ever wished that you could run a Facebook ad that only went to people within 5 miles of your store? Now you can do just that. Facebook Local Awareness Ads allow small businesses to tailor their Facebook ads to only show in the area around their store. With normal Facebook business ads you can only set a city or a zip code on your ads which if you live in a big city is not very helpful. But now with Local Awareness ads you are able to geo-target people whenever they are close to your store. You can even set your ad perimeter as low as one mile. These new ads are specialized for mobile which is why the geo-targeting is so accurate. Some people feel that while you are able to geo-target the ads the segmentation variables are still lacking, you can only segment by location, age and gender. This may not allow for narrow enough targeting if your business operates in a niche market. But many still feel that the Local Awareness ads are one of the cheapest options out there for small businesses to advertise on.
The Local Awareness Ads offer businesses two call-to-action options: call now and get directions. This allows people to directly get in contact with you either by clicking call or by coming into your brick-and mortar. Facebook also gives you analytical data on the click-through buttons in the ad campaign analytics allowing you to know how many people did call you or get directions to your store. This data is great to help business owners understand if their ad is working and if the ad money has been well-spent.
The point of these ads is to maximize your local and relevant reach potential. Facebook wants businesses to focus on reach because most people when they see an ad will not necessarily click on it but may still come in and buy a product as a result of the ad. Since Facebook allows you to choose the budget for the ads this means that you control how much you spend. This new tool is a great way for businesses to reach people that are nearby and increase traffic to their store and hopefully increase revenue.