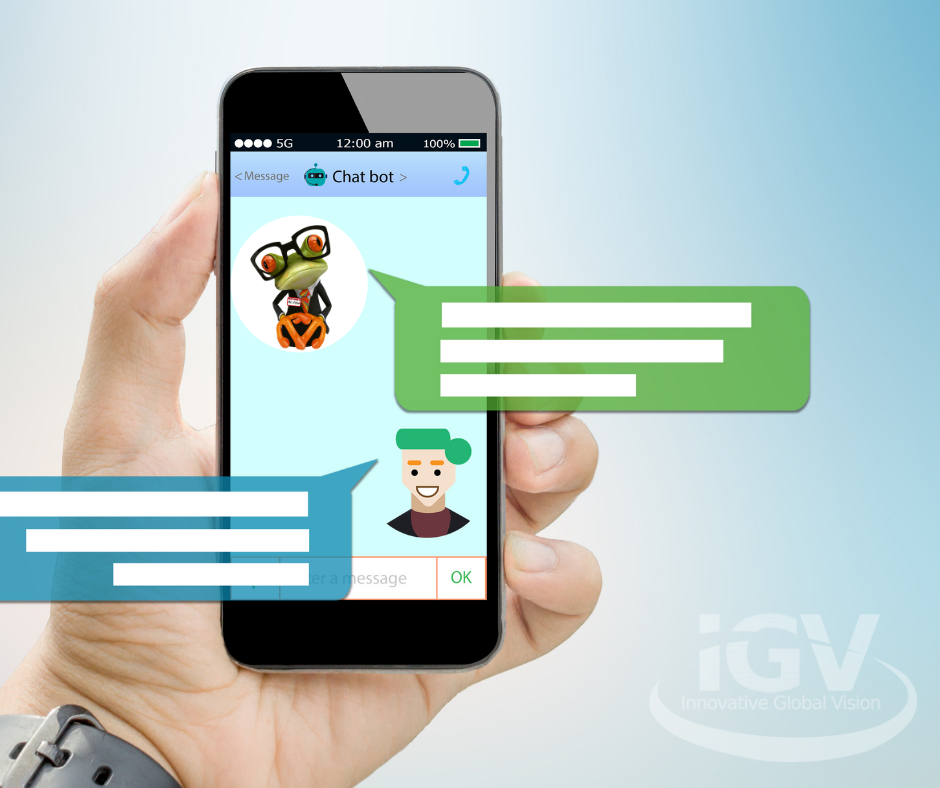 Chatbots are revolutionizing customer service for many companies around the world. In simple terms, chat bots allow instant communication between your company and its customers. But that's not all! Thanks to digital advances, chat bots can also use conversational artificial intelligence. Conversational AI in tandem with chatbots, elevate the customer service experience. Making it a huge win for companies.
Why Are Companies Using Chat Bots
By the end of 2023, chatbots will save companies around 1.3 billion USD annually. Chatbots are reported to help save .70 cents per interaction. Now think of the limitless number of customers this robot can serve at the same TIME versus humans. In the long-term, the expense of chatbots is much less vs. salaries for customer service representatives.
What Do Customers Think of Chat Bots?
Over 50% of customers expect a business to be available 24/7, which cannot be done without chatbots. It's no wonder why companies are ramping up their use of chatbots, customers love them! With chat bots, there is less room for error along with more attention to detail vs humans. Both factors combined can streamline the entire customer service experience.
How are Chatbots Transforming Customer Service…
The use of chatbots range quite a bit and serve many purposes. Our earlier discussion highlighted the financial benefits of chatbots. But you may be wondering… how exactly do chat bots save companies so much money and make even more on top of it?
Chatbots Do All The Hard Work For You!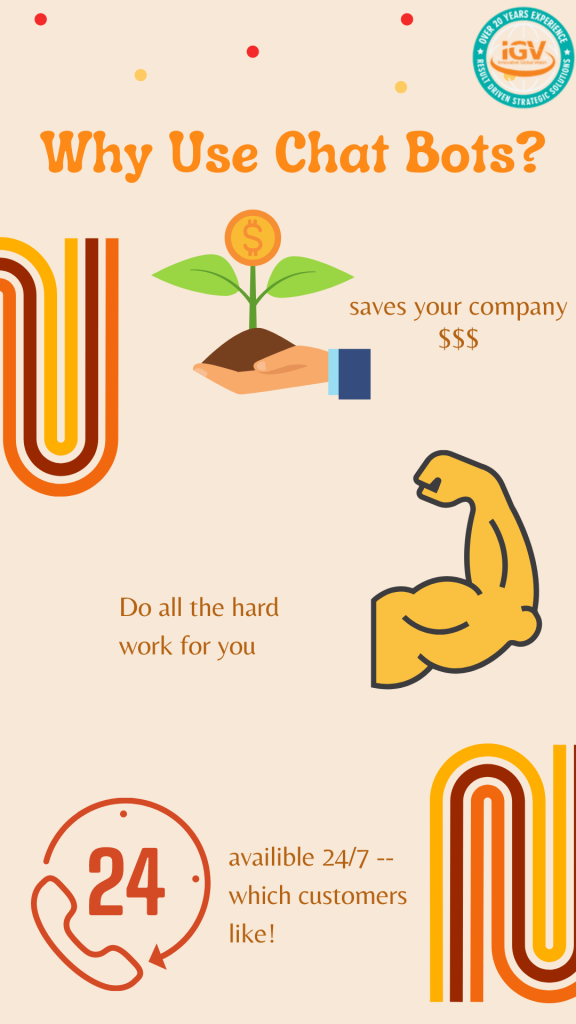 While a human being can only handle 3-4 conversations at a time, there are no limits for chatbots. Additionally, AI bots are able to handle mass customer interactions. chatbots. By 2022, chat bots are expected to handle 75-90% of the customer service requests.
Customer satisfaction levels are higher when frustrated customers are quickly helped. And at any time of the day as well. A study done by CMO Council has shown faster responses is very important in customer service. Would you want to buy something from a website if they left you waiting for an hour or more? Maybe even days at a time waiting for an email response? No! Of course not. Chatbots make the customer service experience seamless, leaving customers more likely to buy and come back!
Chatbots help save time by answering many preliminary questions as well. If the query eventually requires a live agent, the agent can go straight to problem solving. Live agents can then spend more time answering questions, allowing them to provide quality customer service. Quality service = happy customers!
What is Conversational AI and Why it is Necessary for Chatbots?
Early day chatbots were very primitive and robotic in its nature…after all it is a robot at the end of the day. Conversational AI has reimagined present day chatbots. Customers want quick 24/7 service that is also human like. Conversational AI makes this possible by helping chatbots emulate normal human responses. So when you are talking to a chat bot, it feels as if you are talking to a real person — making it appealing for customers!
AI also gives you the ability to personalize your chatbots.
You can design them to be more reassuring and knowledgeable or casual and fun depending on the type of company! Chatbots can then provide customers with personalized recommendations. This is possible because chat bots also analyze a customers preferences and interests. Receiving efficient, yet personalized help leaves an overall positive outlook on a company.
Chatbots Help Companies Analyze Data & Discover Their Customers Needs
Did you know that chatbots are 10 million times faster at analyzing data than a human brain? It's no mystery that our brains are very efficient, but we cannot beat robots when it comes to certain things! While chatbots are answering questions and taking care of customer needs, they are also collecting mass amounts of data. AI processing in chatbots has made processing and interpreting data very easy.
Data collection is powerful because it helps companies get to know their customers better. Strategic decisions can then be made to address frequently asked questions, etc. These decisions ensure higher customer service satisfaction, leading to more sales and loyal customers!
When Should Your Company Use a Chatbot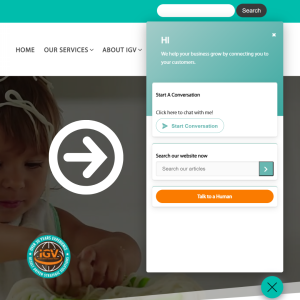 Companies need to have the scale required for the level of engineering required to create chatbots. Chatbots need initial training data to help optimize them. But where does this training data come from? Previous contact centers with hundreds of agents create the transcripts necessary for training AI chatbots.
Dish Network's chatbot handles about 4 million calls per year, which is only 40% of its volume. According to Forbes, if you are not currently receiving that type of flow — it may not be worth your effort to train a bot.
If you do have the capacity for chat bots, start with small pilot projects to train your bots. An example of a pilot project may to set up your bot to only answer a few type of questions. Assess what worked and didn't work, then repeat the process with the new improvements made.
Conclusion
There is countless data supporting the use of chatbots for companies. From saving money and time, to also allowing specific data collection used to optimize business decisions — the benefits are limitless. Contact us to get started on your custom chat bot!
Written by: Rohab M
Additional Reading:
Artificial Intelligence (AI) – Hot Technology Trends 2022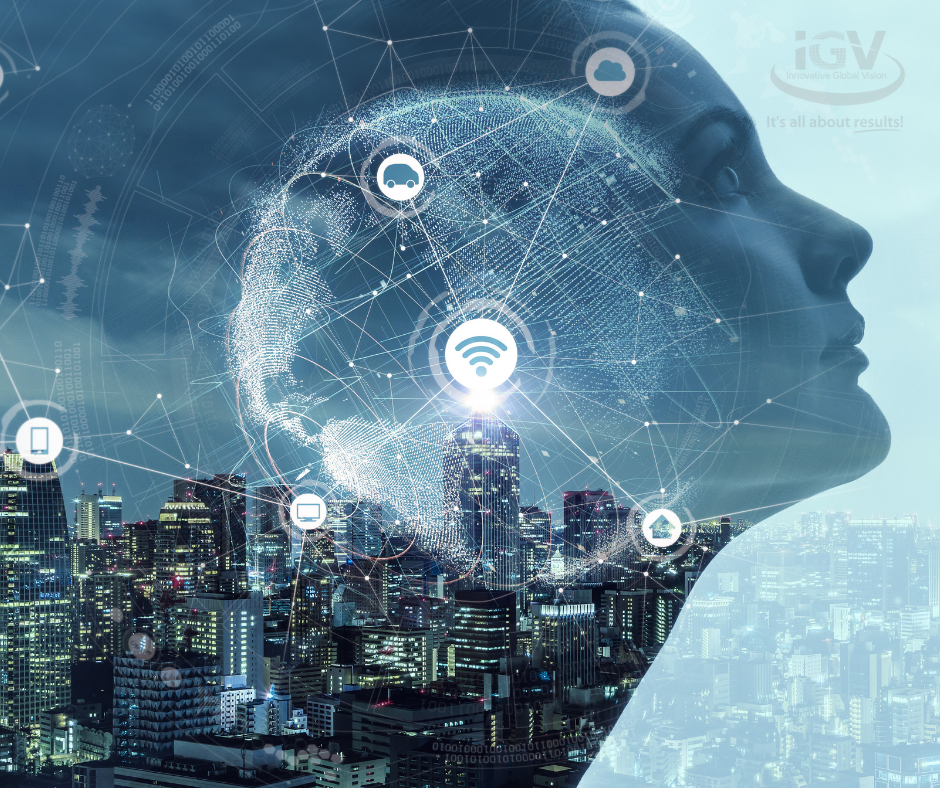 Over the last decade, Artificial Intelligence has come a long way. Artificial Intelligence (AI) is part of everything we do online. From the way we use search engines, voice search, digital advertising, and more. The businesses that understand how the last decade shaped AI, and keep up with the improvements yield the highest results from using the tools.  
Artificial Intelligence is no longer just used for basic tasks like website traffic reports. When use correctly, it can be a powerful tool to connect with potential customers. AI is taking a front-and-center role. 
How Will AI Tools Improve Digital Experiences 2022
?
The more the world depends on AI to implement change in our everyday lives, the smarter the technology gets. When it comes to helping businesses, AI is a powerful tool that is making technology smarter, more efficient and driving better results. 
How is AI Changing Digital Marketing?
Google Trends   Did you know that Google offers a tool that allows you to research keywords and phrases in real time? What if you knew the volume of the search traffic in your given region for a particular topic? How powerful would it be to know what phrases people are using in voice searches? Google has the answers at your fingertips. 
For instance, in the example below we searched several keywords "Artificial Intelligence, "AI," and "SEO" the results were for search value in the USA from the last 12 months. As you can see in red that the highest searched Keyword was "AI" during this period. The search was also able to establish trends in different regions for the other keywords "Artificial Intelligence" and "SEO."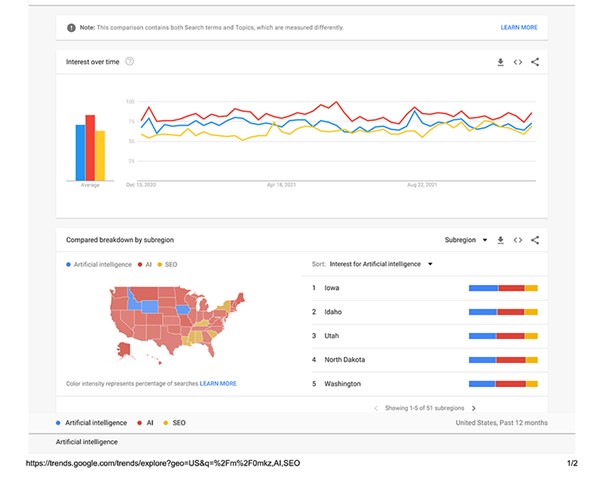 AI for Content Writing:
More companies are turning to AI to help develop content for their websites and articles. While AI is getting surprisingly good at creating natural speech patterns. However, it is still important to develop a strategic plan to help AI align with your business messaging.  
No matter what AI tool you use, there must be a structured process to great content with AI.  
Research your topic

 

Outline your objectives

 

Write about identified keywords or topics of interest

 

Optimize using sources and links to collaborate 

 

Complete the process with your SEO strategy

 
How is AI Changing the HR World?
Today, Artificial Intelligence  is embedded into the entire HR employee experience. From the recruiting process, to onboarding, vacation, benefits and employee training, AI provides a way to improve efficiency and eliminate a lot of manual processes for HR departments.  
"AI enables HR teams to extract insights from data and give recommendations in real-time. AI also removes many of the common human biases and inconsistencies in a function that is as sensitive and crucial as Human Capital Management." CuteHR 
AI is used to scan resumes to identify qualified candidates and more making the labored task of finding the right fit for you company much more efficient. Some however, have argued that while AI can be an effective tool, it is still not advanced enough to make quantitative decisions about a candidate's real-life qualifications. Thus, while helpful, HR managers tend to still require input into candidate selection. 
Has AI Replaced Hashtags (#)?
Many popular social media sites use hashtags to identify content topics. For instance Twitter, IG, and even LinkedIn encourage users to identify the content they develop with hashtags. 
Today, artificial intelligence has not replaced the functionality of the hashtag on most major social media platforms, it is used to develop newsfeeds for individual users based on their identified interests. For instance, when you sign up for a Twitter account, the first thing twitter asks you to do is identify topics of interest to you. The AI behind the platform then selects the stories or posts that were identified for you based on your chosen interests. 
The reason that hashtags remain an important part of many of the social media sites is that specific events or topics may be more relevant than others. For instance, if a hurricane were to hit the east coast news being added to twitter may include the name of the hurricane and the year as a hashtag. This allows people to search the platform in real-time and find specific information around a particular event.  
Artificial intelligence may provide some of that information to user's base on geographical location for instance. This is where Local SEO can really improve results in AI. Thus, hashtags and AI are tools that are working together to provide people better access to the information they are searching for. 
AI and Influencer Marketing
Have you ever noticed that people tag content as "paid advertising." In their Instagram or YouTube feed? Many companies choose to pay influencers to promote their products and services online instead of paying for traditional pay-per-click advertising.  
When Influencer marketing introduced, it was much more limited to celebrities and athletes. Today, it is easier to be an influencer online. Think of your favorite fitness coach, or community leader, thanks to social media people with niche followings make great influencers.
Followers are more likely to purchase products from social media influencers because it is much easier to connect someone they might know and trust over a celebrity. The product placements and advertisements tend to feel more relatable and attainable. Because of this shift, many businesses are changing the way they use influencer marketing. Combined with great AI, influencers can reach extremely specific audiences and convert to more sales. 
In fact, there are entire software tools designed to help companies identify potential matches for influencer marketing. For example Tagger is designed specifically for that purpose.  
Tagger offers: 
Unbeatable influencer discovery 

 

Accurate, real-time data 

 

Influencer campaign ROI 

 

Unlimited influencer searches & campaigns 

 

User Friendly platform and interface 

 

Global platform & payments options

 

 
Different influencers have different target audiences. Artificial intelligence can be used to find your influencers for influencer marketing, watching hundreds of hours of video to find the right fit for your brand, which is important when marketers are investing 20% of their budget in influencer marketing.  
Takeaways from Artificial Intelligence 
The global AI market is expected to reach 190.61 billion USD by 2025 and has a forecasted growth rate of 33.2% from 2020 to 2027.  Today, businesses that continue to utilize the tools will fare better with their digital marketing efforts. AI gives us more tools than ever to spend our digital marketing dollars wisely with more precise targeting and results. 
What will AI do for your business? It is expected that AI will lead to a 26% increase in global GDP by 2030, including a 40% increase in profitability and a 60% increase in consumption. Today, AI is part of our everyday lives and  the faster your company an implement AI strategy into your digital marketing the better. 
Do you need help understanding how to implement AI into your digital marketing strategy? Contact us here. 
FURTHER READING ON HOT TECHNOLOGY TRENDS FOR 2022 
Content Marketing -Hot Technology Trends 2022 
Hybrid Events – Hot Technology Trends 2022 
Voice Search – Hot Technology Trends for 2022 
Live Streaming –  Technology Trends 2022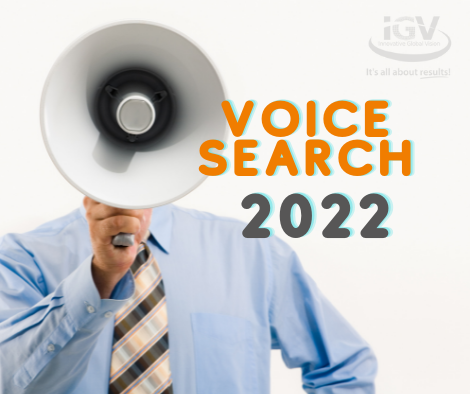 Voice search is not a brand-new technology for 2022. Yet, more people are utilizing their smart devices to help them find what they are looking for than ever before. Virtual assistants, provide the capability to perform voice searches on smart devices.  
When it comes to online shopping would it surprise you to know that half of all online shopping will use voice search this year? We expect that number to grow as people become more comfortable with using it. 
What makes Voice Search different from a Keyword Search?
In 2022, People no longer go to the yellow pages to lookup a phone number. That is also true for people trying to find products or service. More people are asking their smart devices to help them find what they are looking for. The key is that voice search users are asking questions or searching a phrase not a specific keyword. 
For instance, you do not ask your phone for "chocolate."  You might ask something like "How many calories in Chocolate." Or "What is the best rated chocolate company." People may also as for a type of chocolate or brand of chocolate.  
Voice search is a wonderful way to reach your target audience. The key is creating content that people are searching for. Notably, you want to be the solution the problem that someone has. As we enter 2022 more users are getting comfortable with voice search. We have the technology to get the answers we are looking for in the palm of our hands. Smart devices to find solutions to the everyday problems people have
Here are some examples of ways your company can utilize with voice searches. 
AMAZON ALEXA
Did you know that Alexa is one of the largest smart device providers in the world and owned by Amazon? Today, people use Alexa to control everything from their light switches and thermostats. Not only can Alexa can play music, it can access smart TVs, and provide valuable resources to users. People can search for anything from the comfort of their office or living room.  
Businesses are setting up a business listing on Alexa and providing valuable product and service information. There is nothing more valuable than being found for the right things when people are looking. Voice searches, like those offered through Alexa are becoming even more relevant today. We expect that trend to continue through 2022 and beyond.  
Set up your Alexa Business Listing HERE.  
When it comes to voice search Google is one of the leaders of the pack. Not to be outdone by Alexa, Google utilizes the power of search with smart home technology. Google smart devices bring the power of the Google to smart devices everywhere. Google Assistant is supported on more than 50,000 smart home devices.  
In 2022, Google Assistant is one of the most used virtual assistants according to 2021 stats. The latest information from Google Support reveals that it is compatible with more than 10,000 popular brands. That compatibility number is increasing by the day.   
In fact it was recently announced that Google will support the voice search capabilities of many other manufacturers smart home products. Save this great article by the Wall Street Journal for further reading.
Apple technology running on iOS operating systems utilizes Suri for voice search results.  Like Google and Alexa, Suri is used to find what people are looking for with voice commands on any of their Apple smart devices.  
"Around 500 million people are using Siri. Despite a few drawbacks, such as the limited voice application or voice control Siri has, Siri remains one of the most popular voice assistants worldwide, alongside Google Assistant." ("Voice Search Statistics: Smart Speakers, Voice Assistants …") SERP Watch IO  
Unlike Google, Siri requires that the user connect to an Apple product. Users must have the Apple operating system. 
Like Apple's Siri, Cortana is the voice operated assistant on the Windows operating platform. While Cortana is the least used Voice Search platform it should not be overlooked in 2022. Still, many business users utilize Microsoft Products for work. 
Learn more about Cortana HERE.  
Why is Voice Search
So Important in 2022
It is estimated that one-third of the U.S. population used a voice search at least monthly last year. Beyond the U.S. borders, 27% of the global population is using voice search. Impressively,  62% of people will make purchases through voice search in the next month.  These impressive numbers will only continue to grow as more of us are multitasking at work, in the car and at home. When you are developing content for your website do not just focus your attention on keywords. Instead, try  catering your digital marketing efforts to phrases we use every day. 
Key Takeaways
from Voice Search
Make sure you identify products and services your company provides. 

 

Use defined keywords and phrases 

 

Always consider writing phrases using natural speech

 

Solve problems for your customers with the answers they are looking for. 

 

Stop thinking about AI as a robot and more like your perfect customer. 

 

Incorporate voice search into your digital marketing strategy  

 
Need more help with ideas on implementing Voice Search into your marketing strategy? Contact us 
FURTHER READING ON HOT TECHNOLOGY TRENDS FOR 2022
Content Marketing -Hot Technology Trends 2022
Artificial Intelligence – Hot Technology Trends 2022
Hybrid Events – Hot Technology Trends 2022