Understanding the latest social media platform to hit our smartphones is the first step to expanding your reach.
What is TikTok?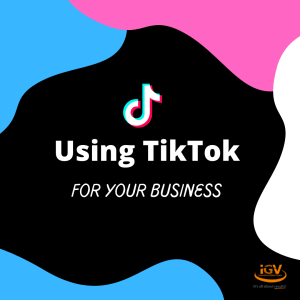 TikTok was born after an unsuccessful 8 year run as the digital platform Music.ly. The developers rebranded and relaunched the digital platform in 2017 as TikTok. The social media app for discovering, creating and sharing short video content. It has become one of the fastest growing social media platforms. TikTok now reaches over a billion users in less than four years.

The most viewed genres on TikTok include pranks, stunts, comedy, dance and entertainment. A unique characteristic of TikTok is the ability to reach an enormous audiencee. What makes TikTok so successful, is the algorithm with an accuracy more than those of platforms past.

According to TikTok's about page, each user has a personalized feed. Each feed is populated based on their interaction with content presented to them. The more a user interacts with their feed, the more it reflects each user's unique preferences. When a user skips a video or left with no interactions, it disappears from a user's page. There is then almost no almost no way to find it again.
The more interactions a video receives, the more likely it is that that video is boosted to the top of others' pages.
Is TikTok Right for My business?
TikTok could be right for you if your marketing content fits into any of the above categories.  If you are still not sure, consider the following:
Most of TikTok's Popularity Comes Courtesy of Gen-Z:
They make up the largest portion of the TikTok user base. The rest of the user base seems to follow suit with over 60% of users falling under the age of 49.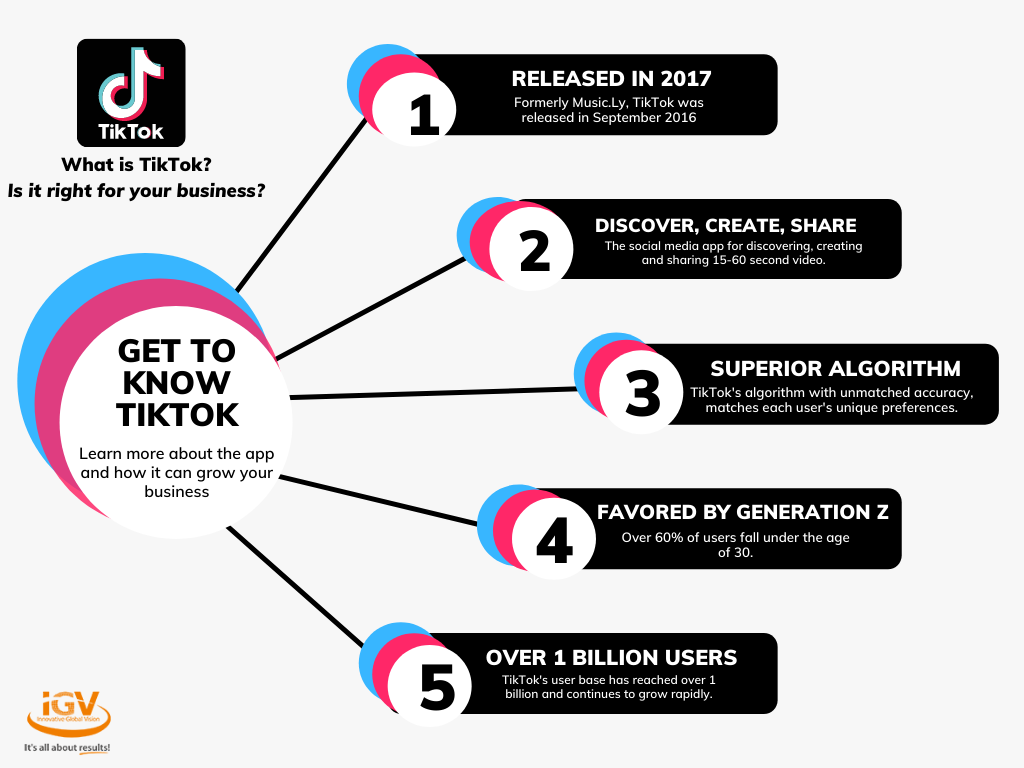 Names like Addison Rae and Charlie D'Amelio dominate the platform with their dance and entertainment content. Other content creators follow in their footsteps with the same content in the hope of growing their own following.
Your ideal demographic might not use TikTok as their primary form of social media.
Consider using an alternative social media platform.
Not All Social Media Platforms are Created Equal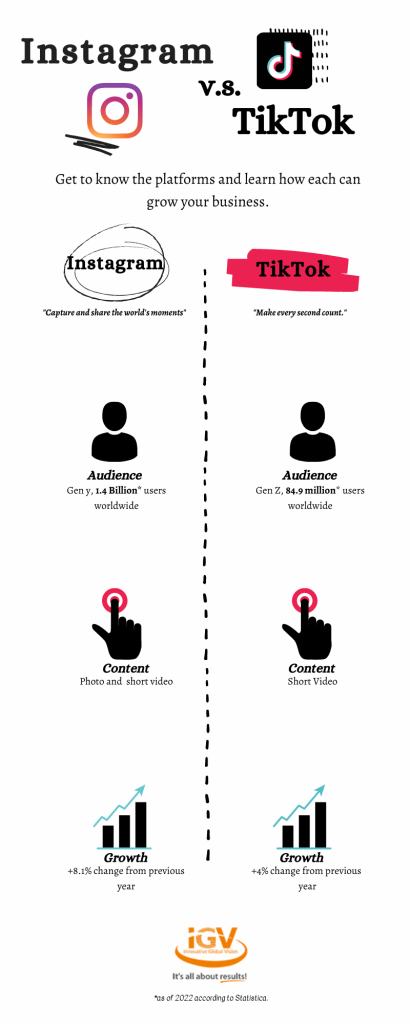 Instagram, TikTok's biggest competitor, has a statistically older user base and a more diverse range of popular content. Where TikTok is a more video-forward platform, Instagram is a photo sharing app.
Like TikTok, Instagram becomes familiar with user interests. It can then place advertisements into user feeds. Facebook works similarly, with a more mature audience.
Something that might not be considered is the amount of information that each platform allows its users to publish on their profiles.
Facebook allows their users to publish the most information. Things like business hours, phone numbers, website links, event calendars and chat features make it easy for potential customers to reach your business. Instagram has similar features, but the choices are fewer than TikTok.
More mature social media users tend to appreciate the fact that they can gather almost all the information they need to know about your business in their first glance at your page.
This information is not as readily available when using TikTok. Users are limited to a few characters on their profile. This makes it especially difficult to communicate information to potential customers.
Takeaways
TikTok provides users with a platform to reach large audiences, fast. With a remarkably young user base, the most successful content on the app tends to fit neatly under the entertainment category.
Social media is a useful tool for businesses to reach potential customers. Without social media, businesses wouldn't have the ability to reach so many new potential customers. Not all social media platforms are created equal. What works for Addison Rae, might not be the perfect fit for you.
What are your thoughts about TikTok as a business platform? Let us know. CONTACT US today
Written By Olivia O.
ADDITIONAL READING:
How To Find Infuencers for Your Brand
The Importance of Micro Influencers in Digital Marketing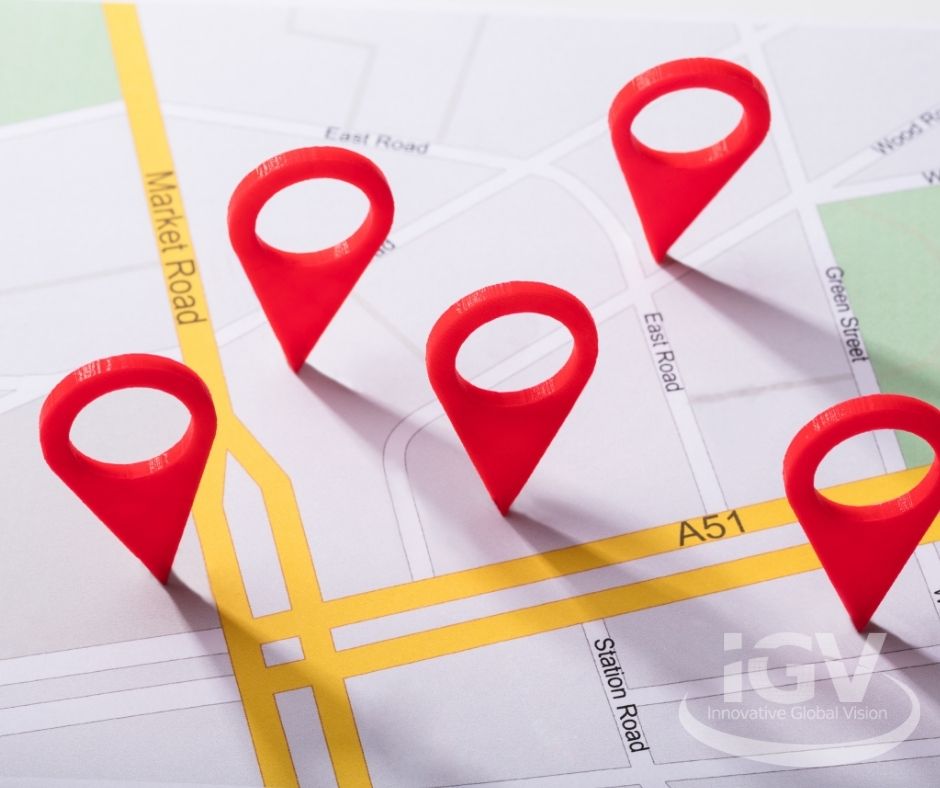 What does it take for businesses with multiple locations to rank well with local SEO? Well, there was an old way that companies used search engine optimization. In the past companies would stuff as many words into your website as they could. The through was that this somehow attracted the big names in search like Google and Bing to your website pages. In reality, that trend stopped working in 2007. As search engines utilize artificial intelligence, they get better at finding real content that matters to local searchers.
Today, the key to improve local SEO is to do things the right way for the right reason. Here are a few tips for improving local SEO rankings for businesses with multiple locations.
Tip #1 Create Local Service Pages for Each Location:
A local service page is a fantastic way to identify a region you want to target for local SEO (Search Engine Optimization) results. Many businesses will create local service pages for their websites to promote individual locations. The goal is to target local-based keywords like the geographical region, the local city, or state covered by that location.
For location-based businesses, local service pages can serve to improve visibility for each location without the work of creating entirely different websites for each location. For brick-and-mortar, you have to look at expanding the local location listings.
Thus, location-based pages are a fantastic way to align with local SEO in identifying contact information, address, and phone numbers for each physical location of the business.
It is tempting to "copy paste" or "duplicated" a location page, but we do not recommend you do that. Google views this as "duplicate copy." That is a big NO-NO with Google. They want original copy for each page of your website.
Tip #2: Set Up Your Google Business Page for Improving Local SEO results: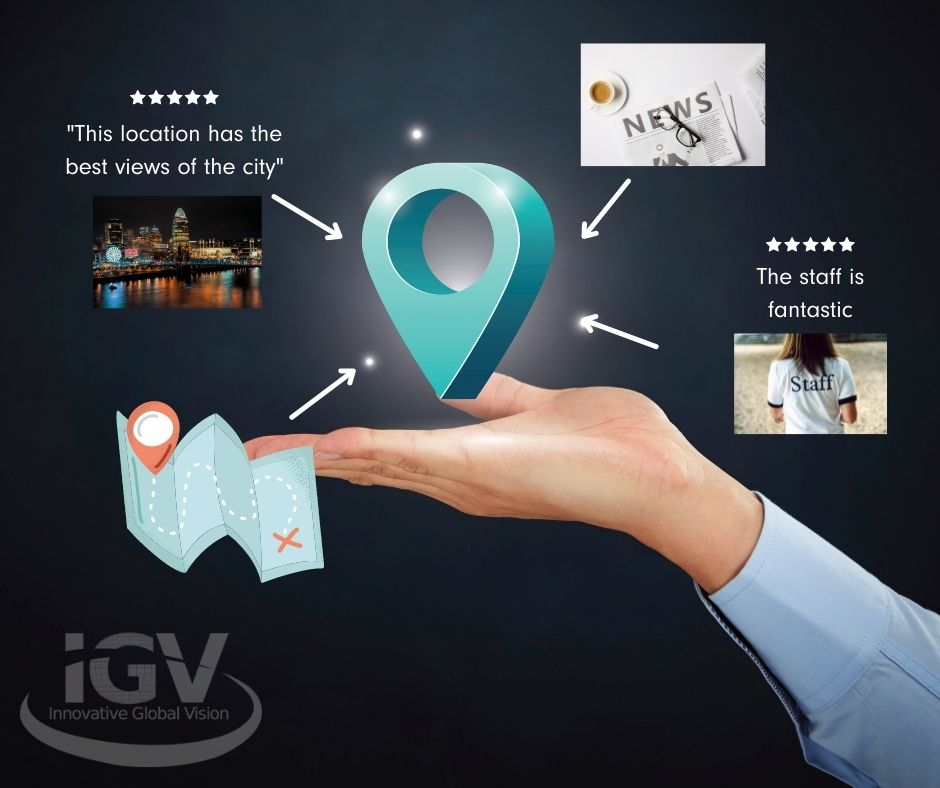 It is amazing how often Google Business is overlooked. Today it must be part of a digital strategy. Optimizing your page is important than ever.
We walk you through the following steps in our on-demand webinar for Local SEO HERE.
Step 1: Search for your Business on Google, on the right hand side of the page you will see your local business listing. Make sure you claim it.
Step 2: Create Google Business pages for each location and make sure that your addresses and phone numbers are correct for all the individual listings. Also make sure you verify each listing individually.
Step 3: Post pictures, menus, products and services your business provides.
Step 4: Ask your clients for reviews.
Step 5: Update your page regularly just like you would any other social media platform like Facebook, Linkedin, Instagram or Twitter.
Tip #3: Write great content to Improve Local SEO
If content is king it is because Google rules the kingdom. When your local business uses the free tools that Google gives you to create great content, you win. Every. Single. Time.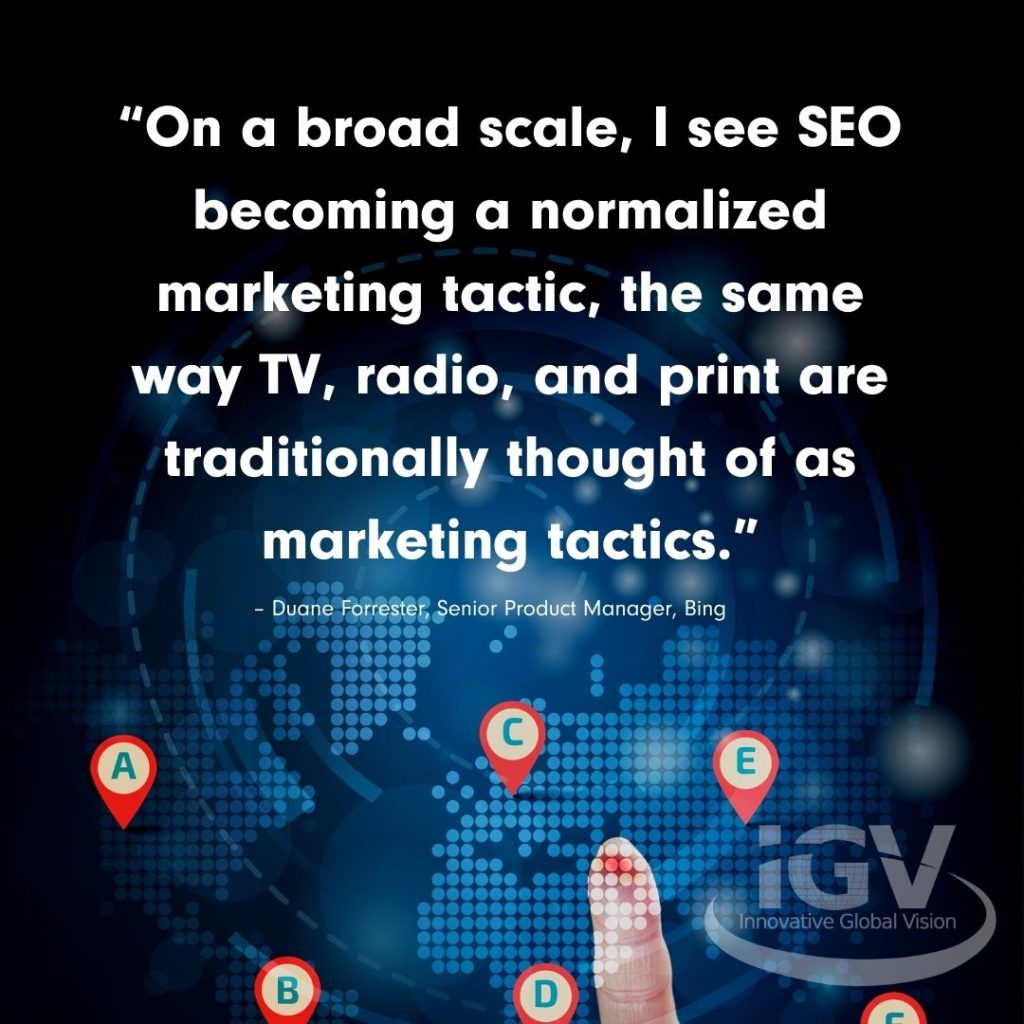 What makes great content for local SEO results? New articles that feature your business, blogs, and video content that describe what your business is all about are great content for your website location pages. This is also true when talking about businesses with multiple locations. Assign Local SEO content to the correct corresponding page. This will point Google to where you need them to look for you. It is also a great way to showcase each location individually.
Takeaways to keep for improving your Local SEO:
Surely, street cred doesn't happen overnight. When it does, a rise to the top of search engines is never an accident. When someone shows up first in the search results, it is because of the effort put in by the business. Improving local SEO happens organically overtime. Most of the time, the business owner has done the steps Google requires to be there.
Our advice? Always do the right things for the right reasons. If someone offers you something too good to be true, it usually is. hunker down and do the work. Do local SEO the right way. You won't fall victim to the "tricks" that won't last. Invest in the long game when it comes to local SEO.
Innovative Global Vision is here to help you on your local SEO journey. Would you like a free Local SEO audit click HERE , or skip it an Contact us today to get started (see you can cut ahead sometimes.)
Additional Reading:
SEO Tips to Drive Traffic in 2021
0 Local SEO Stats You Need To Know