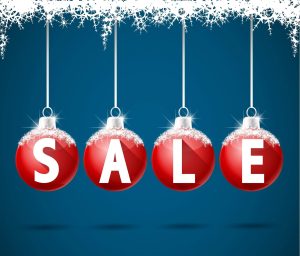 It's never too early for your small business to start preparing for the holiday season. With Black Friday, Small Business Saturday and Cyber Monday right around the corner it's time to start thinking about how your business can ramp up your marketing. Having a solid plan in place going into the holiday season will help your business be prepared and avoid any last minute rushing to get ready. You want to start early so you have time to develop your plan, create any marketing materials and train you staff on how to handle the holiday rush. Whether you are a business-to-business, business-to-consumer or a non-profit it helps to start planning early for your holiday promotion.
Whenever you create a holiday marketing plan you want to make sure that it ties into your overall strategy. You want to make sure it is a cohesive fit with everything else you have been doing all year. You also want to set goals and objectives for your holiday promotion so you know how you did looking back. By having benchmarks in place you are able to compare your seasons from year to year and see how changes you've made have helped grow your business during the holiday season.
Some simple things that you can do to help promote your business in the holiday season are to:
Send out a staff holiday email to all of your customers thanking them for being loyal customers.
Offer holiday based promotions such as your own version of a Black Friday Sale, offer free holiday shipping or a discounts and coupons.
Hold holiday based social media contests, like Facebook sweepstakes to increase your engagement and grow your email list. An example can be share your favorite holiday tradition for the chance to win some sort of prize.
Send out holiday themed emails with trackable coupons so you can easily track who used the code and how many total people used the coupon.
Make sure to cross-promote your Holiday Marketing efforts on all platforms including email & social media.
Whatever promotional material you create should relate back to your brand in some way. You can use holiday colors but make sure that you logo is present and you use a similar font to your website so people can easily recognize your brand. Make sure to pick a theme and stick with it, you don't want all of your print to one theme and everything on social media has another. You want to make sure everything is cohesive and looks similar.
So make sure that you start planning early for this holiday season! Give yourself an adequate amount of time to plan, create and execute your plan. Keep in mind that most people feel that it is normal to start seeing holiday promotions in November. Make sure that whatever plan you come up with ties into your overall marketing strategy for the year and stays true to your company's brand. Pick promotions that your customers will appreciate and make sure to thank them for being your loyal customers! Need help getting started? Contact IGV today to help formulate your holiday marketing plan and create and execute any promotional materials you may need.