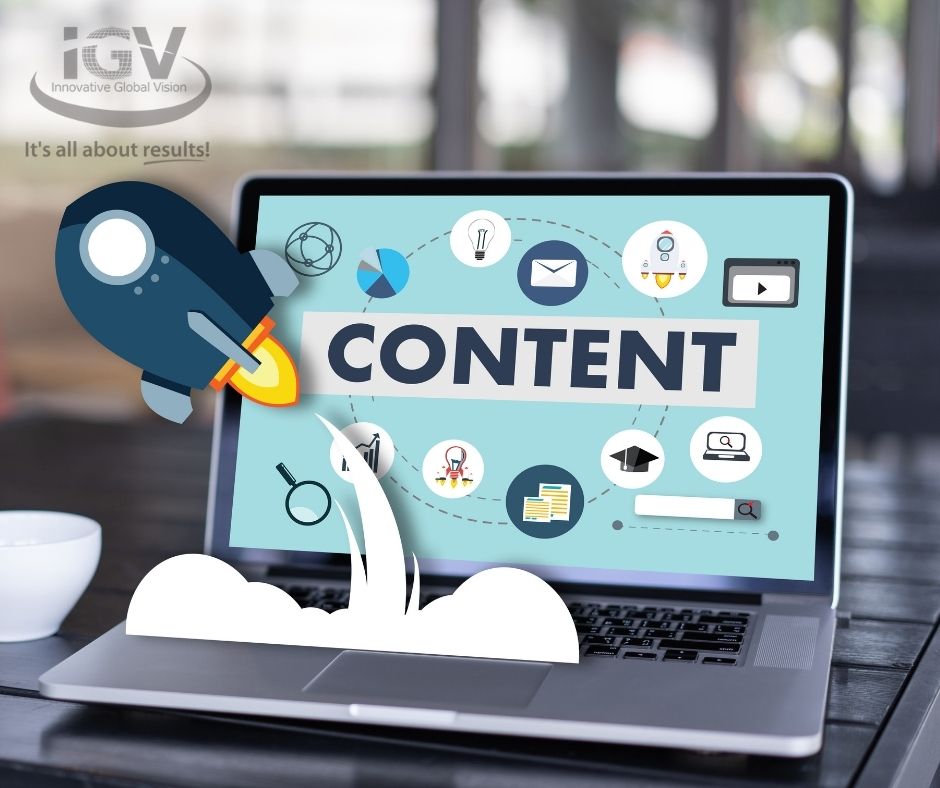 Content creation for your digital marketing strategy has been evolving over the last decade. With advancements in AI, content marketing strategy has become one of the best ways for companies to be found when a potential customer is looking for your product or service. Today, content marketing refers to creating and distributing content (blog posts, videos, memes, podcasts, Instagram, and Facebook Stories and more) for the purpose of building brand awareness in the digital world.
The Evolution of Content Creation
With the addition of blogging platforms like Blogger. Google recognized the need to house created content by influencers in a platform. Users can create personal blogs as a way of reaching a larger audience. WordPress was originally developed with the intent to allow users to have an elegant, well-architecture and personal publishing system for their content. In other words, it was created to be a blogging platform. WordPress was originally built on PHP and MySQL coding and licensed under the GPL. Today it is one of the most robust website platforms available. What evolved from these two platforms is the most powerful tool in building websites today for both business and personal use. Content strategy has evolved with WordPress and Google over the last decade to offer the most comprehensive platforms to reach more people with AI and strategy designed to attract and retain new customers.
How to Use a Blog for Content Marketing Strategy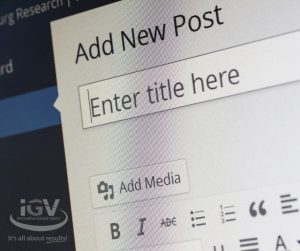 AI has brought content marketing strategy back into focus. While developing beautiful websites that have fast load times and a good flow of information is essential, the content in a website is equally important. Today, you cannot "build it and they will come" when it comes to your website. AI evaluates the relevance of your website and identifies keywords, phrases, and entire articles of content for relevance in terms of SEO. With improved capabilities, a well-designed website with great content will attract more customers and convert more prospects simply for having the solutions buyers are looking for.
Voice Search and Content Creation Go Hand in Hand
As more and more people are using voice search (link to voice search blog) to help them find what they are looking for. Your content must be the solution they sought. For instance, someone might ask Google, Siri, or Alexa "how do you know if you need a new roof?" The results will come back with results cultivated by Artificial Intelligence and if your website contains that content. Then the search result generate leads to potential clients to your website through discoverable content.
Featured Snippets on Google as part of Content Strategy
When Does Google Use Featured Snippets in their search results pages? According to a study conducted by SEMrush, featured snippets are typically presented with search results when keywords and phrases are asked in the form of questions. For example, if someone searches "how to change the oil on a Ferrari" the results may include content that answer the question by giving step by step instruction. Additionally, video results may be featured as tutorials for changing the oil on a Ferrari may be more helpful.
Google's Artificial Intelligence also tends to select featured content that includes prepositions and comparison keywords. These phrases are more closely related to natural search than a generic keyword. For instance, your content is less likely to be featured if your keyword is "rock." You will be more likely to get featured results with the word "rock" in a context. AI generated better results from phrases than attempts to guess your individual keyword context. Using the "rock" example, the search results may feature article about "how to start rock climbing" or "Rock music of the 70's." A keyword by itself is not a good indicator for context. When it comes to search results. Thus, the more closely your content aligns with what the user is searching for, the more likely you are to show up with someone who is looking for you.
SEO and Content Marketing Strategy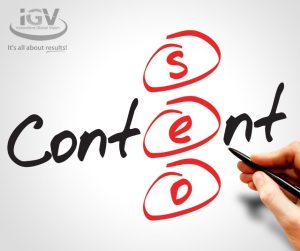 As you can see, content strategy should be a big part of your SEO marketing budget in 2022. Here is the important part, it cannot just be any old content, you need a strategy. Good strategy is content that is optimized to take advantage of what the AI and search algorithms search for.
SEO is not simply plugging in keywords to the back end of your website. AI has evolved too much for that simple task to generate web traffic. Instead, you must develop clickable content that entices potential customers. Did you know that Content marketing costs 62% less than traditional marketing and generates about 3 times as many leads (Source – Demand Metric) With a relevant content strategy, you should be discovered by more customers and clients in the long run, with more measurable results.
Takeaway for Content Marketing
Content marketing makes sense for business. In fact, Conversion rates are nearly 6 times higher for content marketing adopters than non-adopters. (Source – Upland Software ) Every image, video, blog, or website page you upload should be optimized to maximize the probability of being found by search engines.
Types of content you should be producing in 2022
Blogs

Stories

Videos

Memes

Infographics
It has never been easier to have your customers find you if you know how to create great content for your business. Today, you cannot count on a great website driving traffic alone. You need to make sure you have a strategy to make your website work for you. Developing a content marketing strategy is the key to do that.
Do you need help with content marketing strategy in 2022? Check out our Content Marketing Academy today!
FURTHER READING ON HOT TECHNOLOGY TRENDS FOR 2022
Artificial Intelligence – Hot Technology Trends 2022
Hybrid Events – Hot Technology Trends 2022