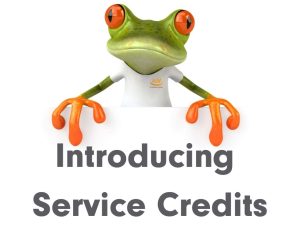 No website is ever "complete." Your website needs to be a living document that can change with your business over time. Typically, companies will budget to have a website re-designed. However, they often do not account for ongoing changes.
Start with the end in mind.
Though our WordPress Maintenance packages, we provide ongoing support of your website. That includes complementary changes to text and images requiring less than 15 minutes.
The problem, many website changes that take more than the 15 minutes. What happens if you need to add an extra web page? Or if you want to revamp a page to better suit the needs of your business?
We needed to have a solution that will benefits IGV and the clients that we serve. The solution is our service credit program.
What Are Service Credits?
Service Credits are pre-purchased blocks of time that you can use to update your website. Service credits are designed for larger projects on your website that are over 15 minutes. You can access and purchase the Service Credits by logging on to your IGV client account here: Purchase Service Credits.
Do you offer discounts for current website maintenance customers? Yes, we offer discounts to our Gold and Platinum WordPress Maintenance Package members. Basic maintenance members will still pay full price for service credits.
Can I buy less than 10 hours of service credits? Yes, companies may purchase service credits as needed. However, we do not offer a discount unless you purchase it in blocks of 10 hours.
Do service credits expire? Yes, you have one year to use your service credits from the date of purchase.
What if a project takes longer than expected? If a project aproaches the time limit you will be contacted. We will walk through why a project took longer than expected. We will require your approval to add additional time for the project. For example: A mechanic quotes a repair for your car, but they find additional needs when they go to do the work, they will have to call you for approval before they continue.
How do I monitor the service credits used on projects? Your project will be added to our support system where you will be able to see every minute of time on tasks related to your project.
What if I have time left over? You have a calendar year to use up your service credits. A tally of your time used is always available through our support system.
Examples of How Our Clients Use Service Credits: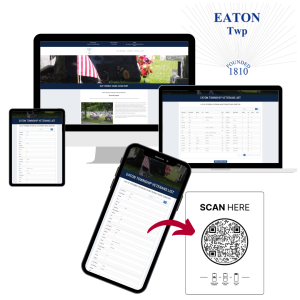 Eaton Township:
In the past few months, we have implemented our service credit program. We have a few examples of projects that fall into the service credit variety. We wanted to share these examples with you so you can see how service credits helped to achieve the changes within budget.
Eaton Township came to use with a problem. They wanted to have a listing of all the military service members laid to rest within their local cemetery. They only had a list of service members in the PDF format.
Our team was able to add a page to their website. We needed a mobile friendly list that allowed users to search on their mobile phones. We realized most people would need access to the information when they were at the cemetery. We also created a QR code that took mobile users to the searchable directory. SEE THE CASE STUDY HERE
RPC Electronics: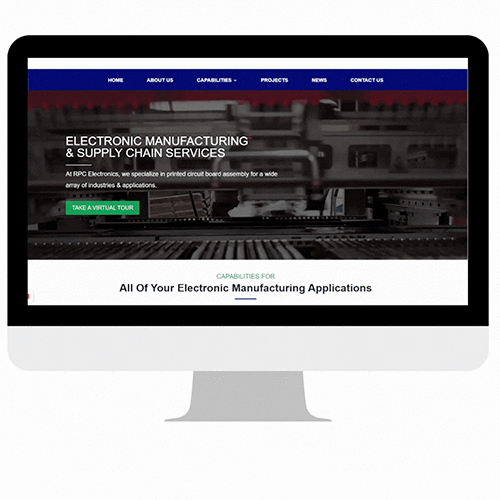 The team at RPC Electronics recently moved locations. They also had a video that they wanted to use to show their manufacturing capabilities. The problem: they needed to edit the current video and there was no place on the website to host it.
Our team was able to change the hero image on the landing page to a moving video. The video snippets highlighted some of RPC's manufacturing capabilities. We also hosted the full-length video on its own landing page. This allowed the team to put the URL for the video in their email signatures. It also will help drive traffic to it from both Google and the hero video on the homepage. SEE THE CASE STUDY HERE