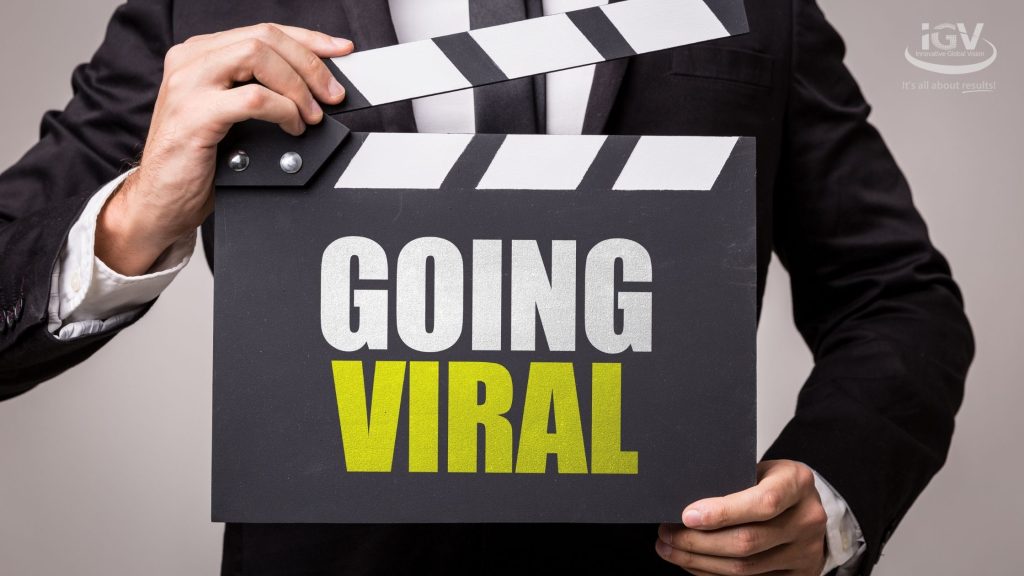 What does it mean to "go viral" anyway? Typically, a post that is viewed by thousands upon thousands of people in a very small amount of time. What topics make great viral posts? Posts about two-headed cats and maybe a good meme these days.
How Many Posts Go Viral?
The question many people ask is how often are posts going viral? The answer is only about 1 out of a million posts will go viral. According to a Stanford University Study.
Mass media or marketing efforts rely on what might be termed a "broadcast" mechanism, meaning simply that a large number of individuals can receive the information directly from the same source. As with viral events, broadcasts can be extremely large—the Superbowl attracts over 100 million viewers, while the front pages of the most popular news websites attract a similar number of daily visitors—and hence the mere observation that something is popular, or even that it became so rapidly, is not sufficient to establish that it spread in a manner that resembles social contagion.

Sharad Goel, Ashton Anderson Stanford University, Stanford, California
Statistically, if you posted a million posts, one might go "viral," but that doesn't mean that your content isn't just as important as posts that gain an instant following. Your marketing strategy should be posting content on your social media for several different reasons, "going viral" shouldn't be the ultimate measurement of success.
Example of a Marketing Campaign Viral Post.
Big business is great at creating digital marketing campaigns that go "viral" Let's look at Coca-Cola for an example. Brilliant marketing. Everything from the Polar Bears to the Coke cans with your name on them. the "Share a Coke" campaign in 2011 for instance earned 18 million impressions and site traffic increased almost 900%. Page likes on Facebook increased by 39%. We would say that was a great campaign.
The reality, Coca-Cola has very big pockets. They paid for every bit of that increase in social media traffic through good marketing campaigns, ads, and the vast reach available to them with a global brand. They don't expect to reach the viral post status with a singular piece of content, it is a collective strategy built around a campaign that made it work.
Learn from Coca-Cola. Strategy is a key part of successful campaigns. The "Share a Coke" campaign started in 2011 and is still an active campaign today. You can go to the Coca-Cola website right now and order your custom printed cans and bottles in 2022. More than a decade after this campaign began, it continues to produce brand awareness and sales.
Example of Influential Circles of Viral Posts.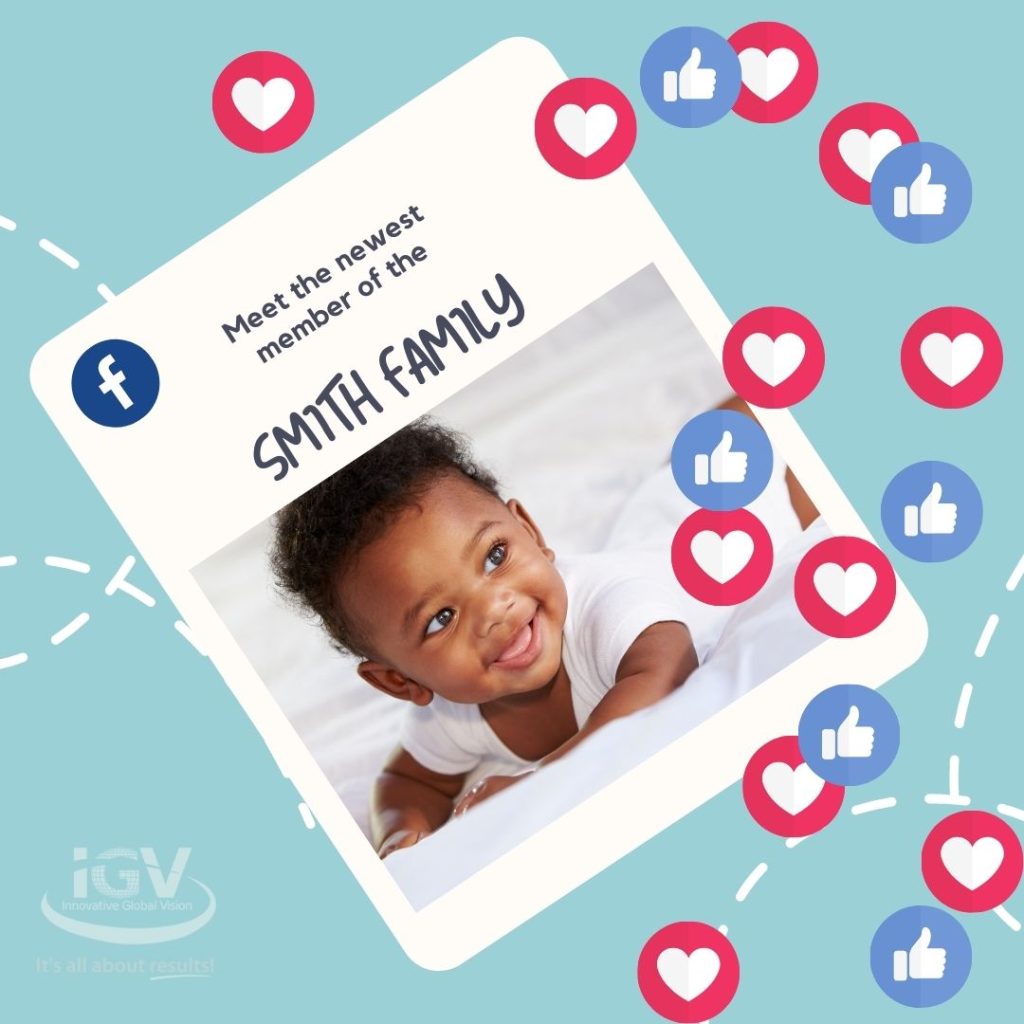 Sometime the whole world doesn't need to see your content. If you are a regional business and your goal is for a billion people to see your post, that isn't really a good goal. Sure it would be outstanding if that were to happen, but are they your customers? Are they your target audience?
Influential circles can help a post more than simply going viral.
Let's look at this example. The Smith family just welcomed a new baby. All their friends and family liked and comment on how cute the new bundle of joy is on Facebook. The algorithm for the facebook platform then makes sure that more people see the post in the news feed. Which leads even more friends of friends to see it, like it, and comment on the new baby. Soon, the Smith family's new bundle is the talk of their online circle.
That is however where that ends. Even the Smith's new bundle is not going to make national news for cuteness, but everyone in the Smith family circle can celebrate the good news.
Think about it this way, how many degrees of separation are going to gush about the Smith Families new bundle of joy? Probably not the Smith's fourth cousin twice removed in Alaska when it comes to liking and sharing a posts. That is OK. The people whom the post was relevant saw and liked the post.
Reach branches out only as far as the subject matter of the topic relates to circles outside of yours. That is why posts that go viral are typically funny videos of kids or cats falling off things, and not your business advertisement.
You Should Not Worry About Posts Going Viral.
Remember many of the posts that go "viral" are engineered to do so. They are part of a bigger digital marketing campaign that could include e-mail marketing, digital ads, and strategic paid influencers to spread campaigns across many social media platforms. The more people you can get to "like" or "comment" on signals a trend for the digital platforms' algorithms telling them the post is of some importance.
If you are a client a marketing firm guarantees they can create a viral video or post for you, hang up the phone immediately and delete the emails. Realistically no one can make promises like this. Some of it is luck, and some of it is carefully orchestrated brilliant marketing with big budgets and an already large social reach.
The most important thing you can do as a business is create great informative content that is relative to subjects that people are interested in. That is really the key to long term success. As an example, one of our clients is a service company. The service they provide is necessary, but there is a lot of competition.
How Can IGV Inc help you with your Content Marketing Strategy?
Through our approach to content marketing strategy we have in place has led to numerous articles we have written ranking very well on Google and cumulatively added tens of thousands of visitors to clients websites. It didn't have to go viral to be effective. It just had to be quality work with a purpose. You have to know how to target your clients and customers with content that is relevant to them.
Need help with Digital Marketing Content Strategy Contact Us today!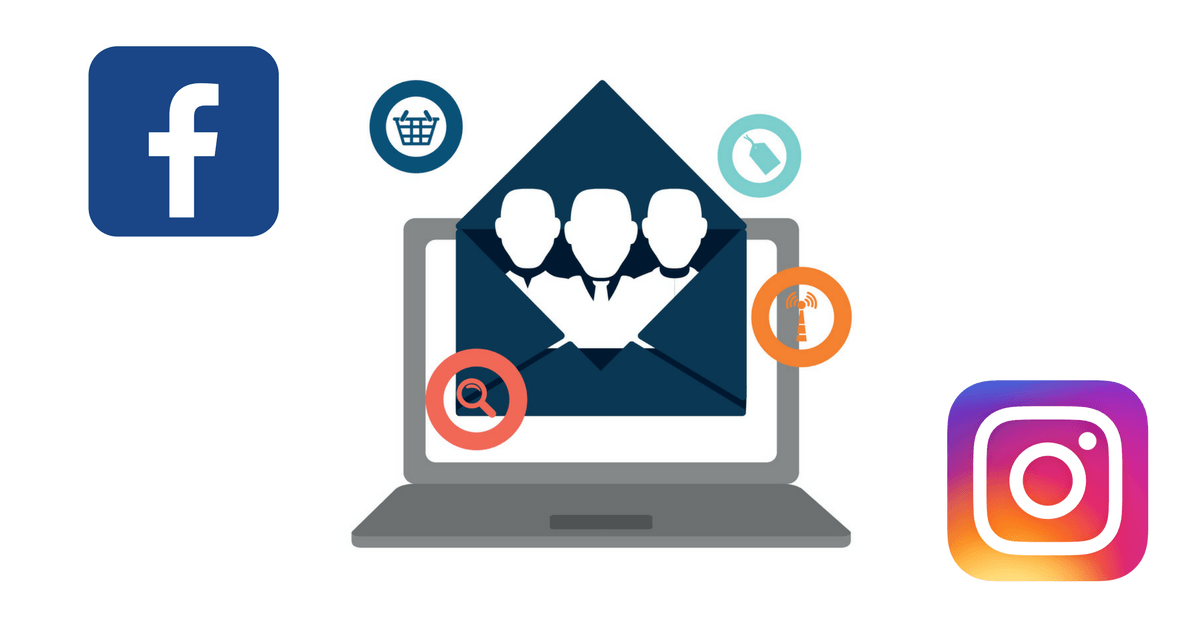 It's no secret today that people practically live on their mobile devices.
The average person in the US spends three hours a day (give or take) on their phone, and 87% of that time is spent in apps like Facebook or Youtube.
The mobile landscape can make it challenging for marketers to reach potential customers and capture leads. Why? Because typing in their info is really annoying and frustrating on their phone. The mobile experience with lead forms usually stink and people give up.
So What's The Fix?
Running a lead ad is an AWESOME and super easy way to build your email list and connect with people who want to be your customer.
Whether it's to sign up for a newsletter, sign up for an event, request more information, or get a special offer/coupon, lead ads make the sign-up process easier and faster for potential customers to reach you.
What Are Lead Ads?
They're an ad format that allow potential customers to make that first connection with your business by submitting a simple form requesting their contact information in exchange for more information on what your business has to offer them.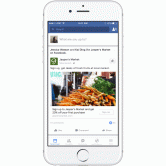 A lead ad looks like a regular Facebook ad, but when they click on the link, they're taken to a form that's already populated with contact information they've given to Facebook – name, email, or phone number. It's designed to require as little typing as possible.
This is a super easy method not only for you to collect and follow up with leads, but most importantly – it's easy for customers to give you their information.
[clickToTweet tweet="Lead ads make it super easy for potential customers to give you their info so you can collect more leads via @igvinc" quote="Lead ads make it super easy for potential customers to give you their info so you can collect more leads"]
Post Your Lead Ad To Instagram
Facebook just rolled out a new feature to the lead ad format allowing you to seamlessly post your lead ad to Instagram at the same time! How awesome is that!? Thanks, Facebook!
Watch the video below to see lead ads in action. Learn step-by-step how to create your own lead ad.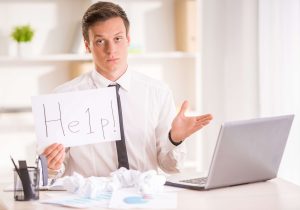 Tired of failed digital marketing campaigns? Can't seem to get your company on the right track online with your marketing attempts? Not to worry, even the most experienced digital marketers occasionally have campaigns that don't yield rich results. The following are 5 common (and costly) digital marketing mistakes many marketers seem to make and how to fix the problem
Problem #1: Neglecting Digital Marketing Campaign Goals and Directions
One of the biggest mistakes digital marketers can make is not establishing goals at the start of a campaign. Without clear set goals, there is no purpose or road to a successful digital campaign. A campaign that defines goals and ensures that analytics tracking is properly set up for these goals. Without these measurable objectives, it will be a challenge to measure your ROI or net benefit of a campaign. Moreover, along with not setting a clear direction for campaigns; marketers continue a series of bad communication by not communicating goals with their team. More specifically their sales team. This often results in wasted resources that constantly miss opportunities to contact the right audience.
Solution: Properly communicate and define company main objectives. These objectives can be built from insights from past campaigns. This can help you overall to set a clear direction for future campaigns. When a goal or clear path is set then you can proceed to create teams that specifically care and carry out the brand's digital strategy. Finding the right person or team of people with the necessary skill and mindset can help to make the investment worthwhile. Also, to ensure the audience you reach convert to qualified leads, digital marketers need to regularly meet with teams. A monthly meeting should be scheduled at the very least.
Tip: More and more marketers are crowding many digital communication channels today. Try making use of tacking pixels and cookies to reach people who've visited your site or joined your email list. This will help you get noticed. Go beyond targeting age groups, gender, and education. Focus on gaining interest by reaching customers' needs and wants— their intent of purchase and relevance to life events.
Problem #2: Writing Off Email Marketing
It's true, Social Media and Mobile marketing have been creating a lot of buzz lately, and should be a marketing channel implemented by companies. However, do not neglect email marketing for that can be a costly mistake. A recent survey from MarketingSherpa found that 91 percent of U.S. adults say they like getting promotional emails from companies they do business with. Of those, 86 percent would like monthly emails and 61 percent would like them at least weekly.
Solution: By combining email with insights gained from customer data from channels like social media, marketers can achieve heightened level of personalized marketing techniques that meet customer demands. There are many email marketing platforms such as Constant Contact, which companies can use to reach their audience and appeal to their wants and needs in a neat and attractive fashion.
Problem #3: Ineffective Use of Social Media
Sadly, many marketers today forget that social media is all about engagement, rather than broadcasting. Instead of taking the time to build relationships and form a fan base, many resort to buying social media followers. Unfortunately, they end up falling into the trap that having the most followers on your accounts is the be-all-end-all of the game. Sure at first glance it makes you look reputable, popular and well-established. People however, are becoming savvier about social media. They can determine if you've bought fake followers. The results of being caught are far more damaging to a company's reputation then a small number of followers.
Solution: Instead of treading into "untrustworthy" waters, look to build a network of real people who are likely to become potential clients. Post engaging content that demonstrates the importance of quality over quantity. Less is more in this aspect because engaging material speaks volumes and has the power to strengthen customer loyalty and advocacy. Whereas an abundance of mediocre work will likely have the opposite effect. So build your community through engagement, answer questions and share thoughts. It will help you to build deeper relationships that can impact a company in a positive manner in the long run.
Problem #4: Misuse of Data
According to a 2014 study by Digital Roadblock: Marketers Struggle to Reinvent Themselves, 76% of marketers agree they need to be more data-focused to succeed, yet they aren't using data to make informed decisions. However, just because businesses are investing more into online channels, doesn't mean they've perfected the art of digital marketing. Many lack proper vision, planning, and commitment while trying to implement digital marketing strategies. This results in rushed work, choosing products or technology that may not be able to solve the important problems at hand.
Solution: Take baby steps. Only acquire data that will actually solve a business problem. Before verifying the proper technology, establish goals and develop plans that will guide your marketing path. Prior to adoption, thoroughly research available technologies in the market to ensure that it is the right fit for the company and its needs, and will integrate well with existing platforms.
Problem #5: Forgetting to Measure Results
Further on the topic of rushing technology, many companies rush into implementing new changes and marketing strategies. This results in neglecting the fact that consumer behavior ultimately drives brand success or failure. Neglecting to look into insights from incoming data and maintaining a "business first" standpoint or attitude is very harmful for a company. This means as previously stated, that you are ignoring your own customers' needs, desires, bad experiences, and demands for digital engagement.
Solution: Always make sure the money and effort you spend on your digital marketing campaigns are worth it by using Google Analytics or another analytics tool to measure your results. After analyzing the results, organize campaigns that build on customer insight, strengthening trust in order to cultivate the right relationships necessary for continued success. But keep in mind, digital marketing will always be secondary to an actual relationship, so companies still must maintain a real, human contact and approach with customers.
For more marketing tips and information, contact us: https://www.igvinc.com/contact/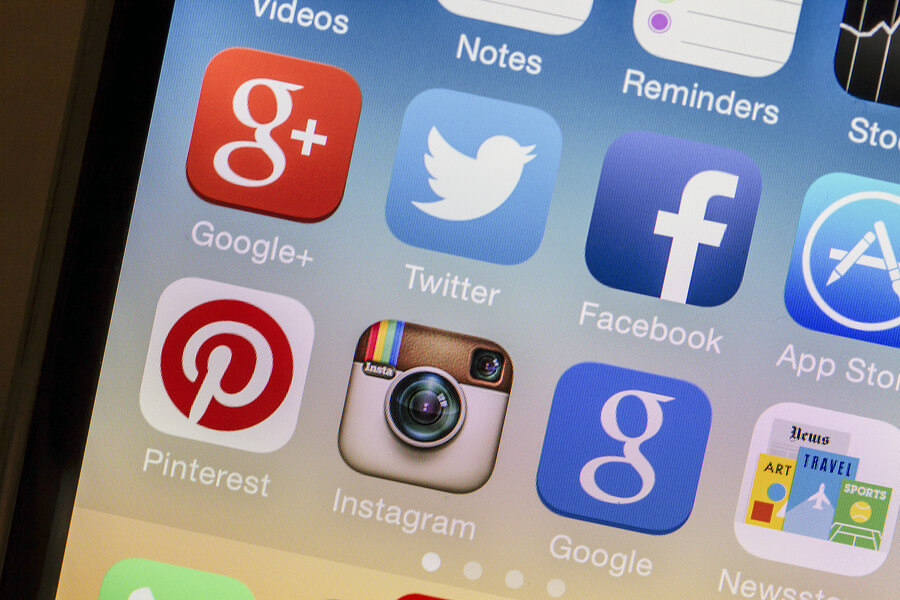 There are many tools small business owners should utilize in order to carry out a successful business operation. One very important tool businesses should use is social media. Social media is an excellent tool that assists with the marketing strategies of a company, but also helps with maintaining public contacts. Social media allows you to connect with your email contacts through multiple social media platforms.
As you've probably already noticed, there are a variety of social media platforms that a business can utilize. How do you choose the correct platform to build your business? The following outlines 2 of the basic important social media sites, and how you can utilize them in your marketing plan.
Facebook
Facebook is an excellent tool to promote your business since to this day it is known as the number one social media site to connect with friends and share content. Businesses are urged to take advantage of the opportunities to market to their customers through self-promotion, and Facebook provides a wide variety of tools to do so.
First and foremost, a Facebook page is the ideal free marketing tool to allow businesses to identify themselves. You are able to go beyond product and service listings. You are able to share links to relevant information on your business, images of products and overall company activities, as well as posts on a customizable page to give a better sense of your business's personality and character.
Your Facebook business page is the spot to develop your brand identity and to reach your customers on a more personal and intimate level. Other valuable tools include: Facebook Advertising, promoted posts, and hosting Facebook contests.
Instagram
Instagram is a whole new way to expose your business to a new people. A social network geared towards sharing photos and 15-second videos, Instagram allows users to share visual content to people who follow them in a timeline-style display format. This simple concept is the cause of Instagram's worldwide popularity. As of August 2015, there were 300 million active monthly users, with 75 million people opening the app on a daily basis. It's estimated that 90 percent of the user base is below the age of 35, with the 16-24 age bracket making up 41 percent of the user base.
Similar to Facebook, Instagram gives your followers insight to the image you set to portray for your business. Publishing content on Instagram helps to expand your reach, build loyalty, and inspire future sales. That being said, it depends heavily on the type of business you are, for Instagram provides the opportunity to bring users into the world of your business with snippets of what goes on behind the scenes or to show your products in an unusual, creative way.
It's really all about selling a lifestyle and its benefits behind your product, rather than the product itself. The general ways to do that are: staying relevant without bombarding your followers, being creative and imaginative, expanding your reach by using the right hashtags, as well as building an engaged community by rewarding your followers.
Social media marketing is just another creative outlet in order to reach your target markets, and stay in touch with your key connections through various channels. Taking you beyond the inbox, social media is all about sharing your services and products creatively, but most importantly quickly. Save yourself time and energy by utilizing social media to reach and impact as many present and potential customers all in just one post.