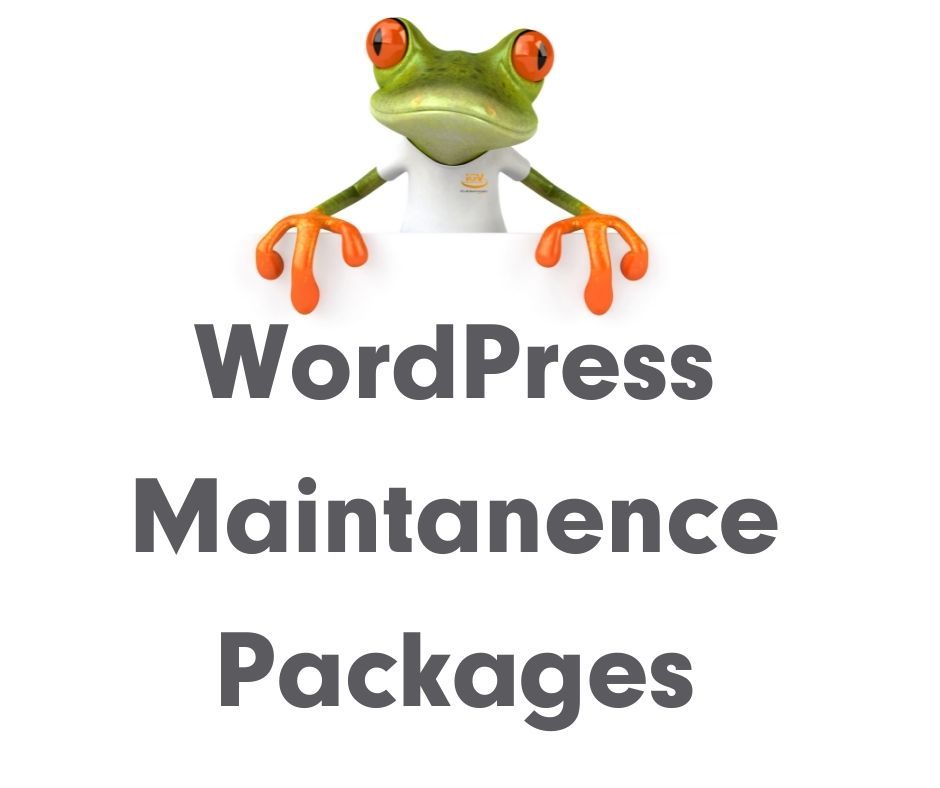 IGV is a different from most Website Development and Digital Marketing Companies. We are committed to keeping your website optimized. That includes keeping your website protected from hackers by running on the latest security software. We optimize your website to reduce website downtime and errors. At IGV we help you avoid unexpected expenses that come from repairing a website that is hacked, or a plugin that is phased out post development.
We know that all sounds good, but most people, even our current customers, don't know how we achieve those results.
How is My WordPress Website Maintained by IGV?
At IGV we have developed a manual process that are internal team provides to our customers daily. We physically login to the backend of all our WordPress Maintenance customers and check for plugin updates, security alerts, and changes made by WordPress to ensure that your website is functioning at an optimal level.
When we say 24/7 support, we mean it. Your website is our priority. Protecting our clients' digital assets is a privilege we do not take lightly.
If there is a plugin update, we test it for compatibility to your website. If we discover there is a problem, we find solutions and discuss the next steps without interruptions to your site. Depending on the WordPress Maintenance package you have selected those next steps may be covered.
However, our Basic package members may find that certain features are not covered by their maintenance package. In those cases, clients may choose to upgrade their WordPress Maintenance, or they may choose to purchase Service Credits to cover the cost to make additional necessary changes to their website.
Our clients should always be in the driver's seat. We understand that you choose your package level based on many factors for your business. Our goal is to be as transparent as possible with everyone and allow you to make the right decision for you.
What is included in my WordPress Maintenance Package?
The difference in many cases with what is covered and what is NOT covered under each plan has to do with the development time for implementing changes in different areas. Those paying more for our Gold and Platinum plan are covered with time allotted for development projects on the back end should the need arise.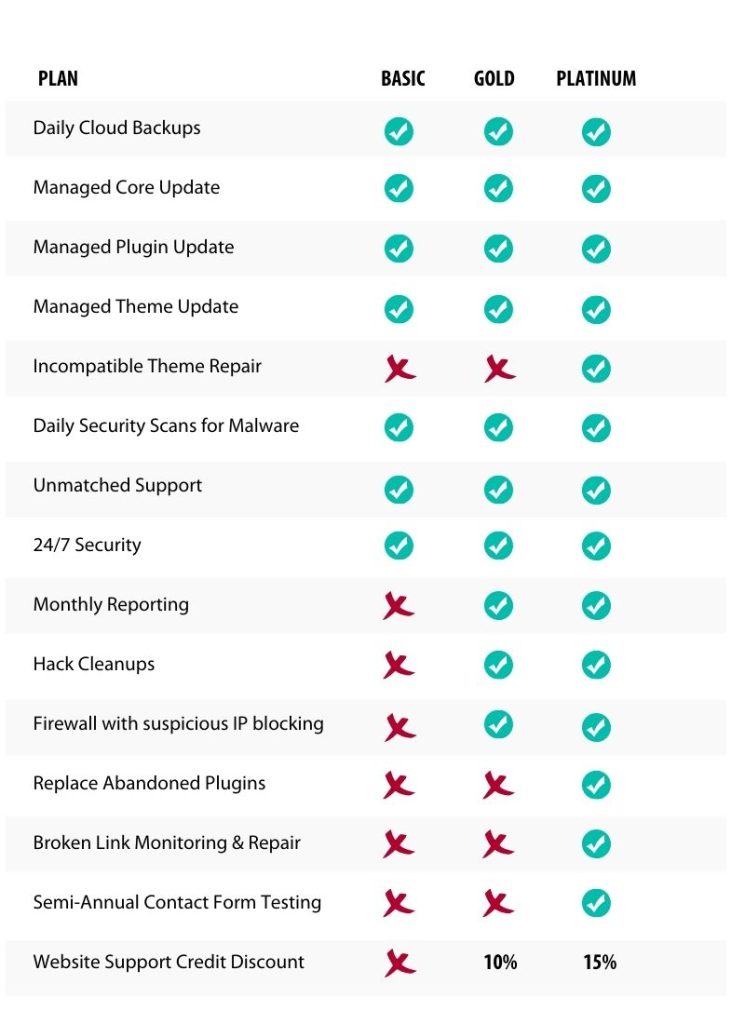 Service credits will be offered at a discount for those on Gold and Platinum plans because they are already paying for a higher level of support through IGV. We are happy to answer any questions regarding different service packages.
What Has Changed with the Addition of Service Credits?

At IGV, we realized that there is a gaping hole in our ability to best serve our clients. Text changes and other minor fixes that take less than 15 minutes are covered in all our maintenance packages. We averaged the time our tickets took in the last few years and most changes fell within that 15-minute timeline.
While Maintenance Packages cover the backend of website development including updating plugins and making basic changes to your current website. There was no plan in place to help you make larger updates to your website over time. We needed a solution for our clients.
Service Credits allow us to provide our customers with blocks of time dedicated to making changes to your website. For instance, you may need to add a new page to your website, or maybe you want to include a chatbot to help with customer service issues after hours. Service credits give you the flexibility to change what doesn't work for you.
Customers on our Gold and Platinum WordPress Maintenance packages will get a discount on Service Credits.
Read More about Service Credits HERE