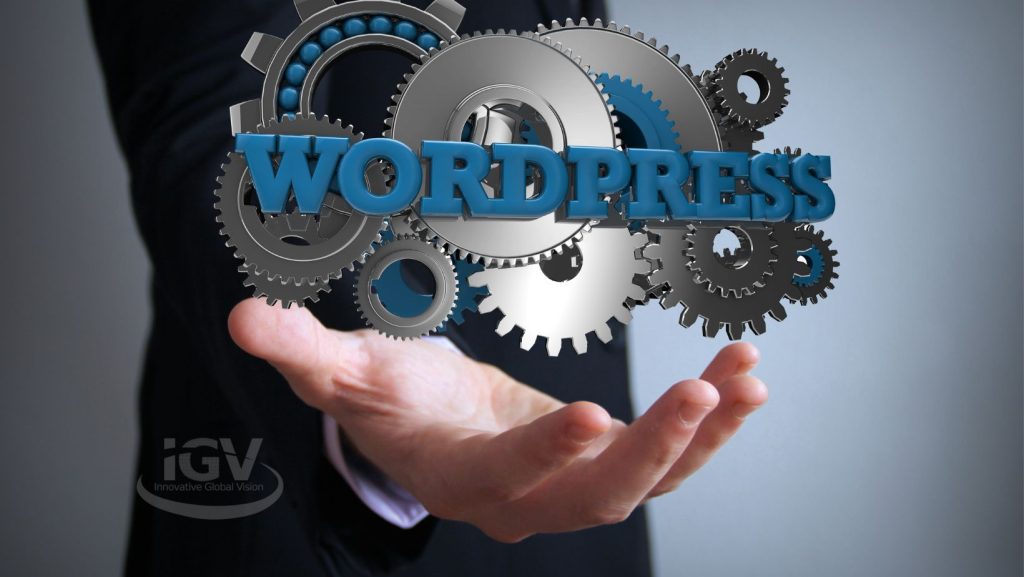 WHAT IS A WORDPRESS PLUGIN?
When you create an open-source WordPress website, you are provided with a default theme and two plugins. A plugin is a piece of software that provides extra or extended features to your WordPress website. These plugins add functionality to your website.
While plugins are an essential part of your WordPress website, they are also a piece of code that must be kept up to programming standards to be secure against hackers. So while they are essential in the development of your site it is important not to let them become low-hanging fruit for hackers.
Let's explore plugins, and the purpose they have in web development.
HOW PLUGINS GIVE FUNCTIONALITY TO YOUR WORDPRESS WEBSITE
There are a variety of plugins that can do a variety of things for a website. For example, there is WooCommerce. WooCommerce allows you to turn a standard WordPress website into an eCommerce store. Plugins allow you to make a nice-looking and functioning website. With plugins, a person can build a website without needing to know an advanced coding language.
WHAT ARE PLUGIN UPDATES AND WHO PUBLISHES THEM?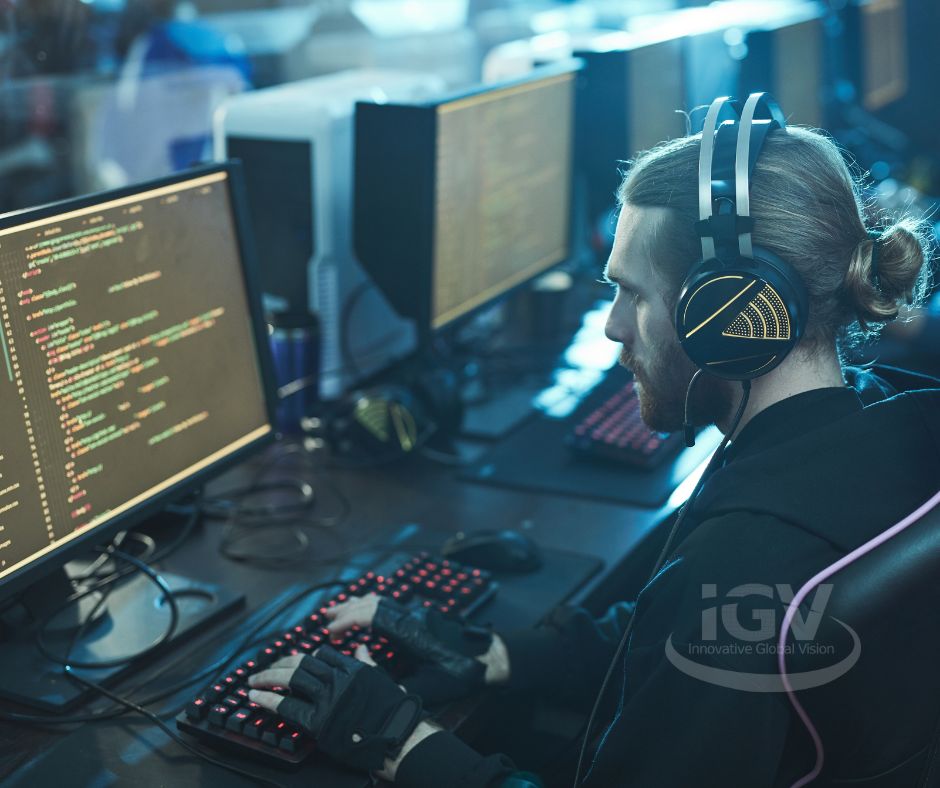 WordPress plugins are just like updates on a computer. They need to keep up to date with the latest coding structures. This allows them to function as they should and work properly with the latest WordPress version.
Think about all the updates that your Windows operating system has. Microsoft sends you an alert telling you to update your system, right? The same is true for WordPress plugins. While you won't see an alert on your computer for them, on the backend of your website you will see when an update is required to secure your plugins.
A developer or development team handles publishing the updates. Our team at IGV reviews your website plugins several times a week to ensure there are no pending updates to your plugins. To perform an update, our team must first make sure that the update is compatible with your version of WordPress.
If you have paid plugins on your website, you will be required to enter your license key to update your plugin. If you are using a free version of a plugin no license key is required. Often your developer will suggest that you pay for the plugin for additional support as required for functionality and questions about how you can use the plugin. Sometimes you get what you pay for.
LIST OF POPULAR PLUGINS WITH A DEDICATED DEVELOPER
Most developers have a core list of plugins that they use to develop most of their sites. These plugins are vital to the basic functionality of your website. Some of them include:
WHAT IS AN ABANDONED PLUGIN?
On occasion, a plugin will find itself becoming deprecated and abandoned. This means that the plugin has not received any new updates or has not been tested with the latest WordPress version. WordPress will label a plugin as abandoned if the plugin has not received an update in over two years. This can happen based on several of the following reasons:
lack of funding
developer loses interest
developer stops supporting it for personal reasons
a better plugin with similar features come along and renders it obsolete
bought out and retired
WHAT IS THE RISK OF HAVING OLD CODING ON YOUR WEBSITE?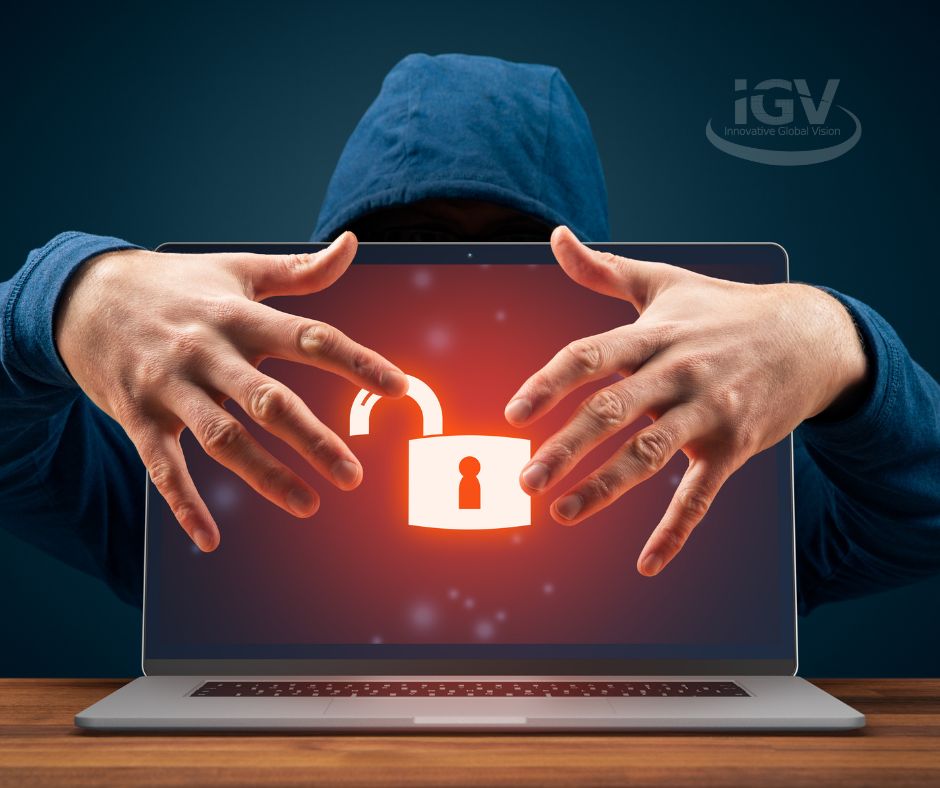 When a plugin is no longer supported, it is nothing to ignore! You may see that your website is working fine for the moment, but it can turn bad for the website in an instant. Your website is at higher risk for security vulnerabilities.
WHY YOU NEED TO ENSURE YOUR PLUGINS ARE ALL GETTING UPDATED
What happens when you let it go for weeks on end? Your plugins may not be functioning properly on the front end of your website, and you might not even know it unless a customer tells you about it. Updated plugins ensure the website functions as intended. When you update your plugins regularly you reduce bloated code. Updates to plugins prevent code conflict with future updates. All these factors are important to keep your website running smoothly.
HOW CAN I CHECK FOR AND RESOLVE ABANDONED AND DEPRECATED PLUGINS ON MY WORDPRESS WEBSITE?

At IGV we do not recommend that you automatically just update all your plugins. If you have a managed service contract with us, you do not have to worry about monitoring your plugins. We will do that for you. It is a good piece of mind for the investment you made on your website.
If you are not with a managed service provider like IGV we do not recommend that anyone just automatically update the plugins! Make sure you review your plugins before you push the update button. It is a great practice to get in the habit of. Often, a plugin update can break your website with conflicting code. If you can test the update in a sandbox environment that is preferable.
If you must update your plugins on a live website, we recommend you make a backup of your site, then update your plugin after business hours to ensure the least amount of disruption to your customers. When in doubt ask for help.
IGV recommends you check your website weekly for updates. You can stave off a lot of headaches for your business.
WHAT TO DO WHEN YOU HAVE PLUGINS THAT ARE NO LONGER SUPPORTED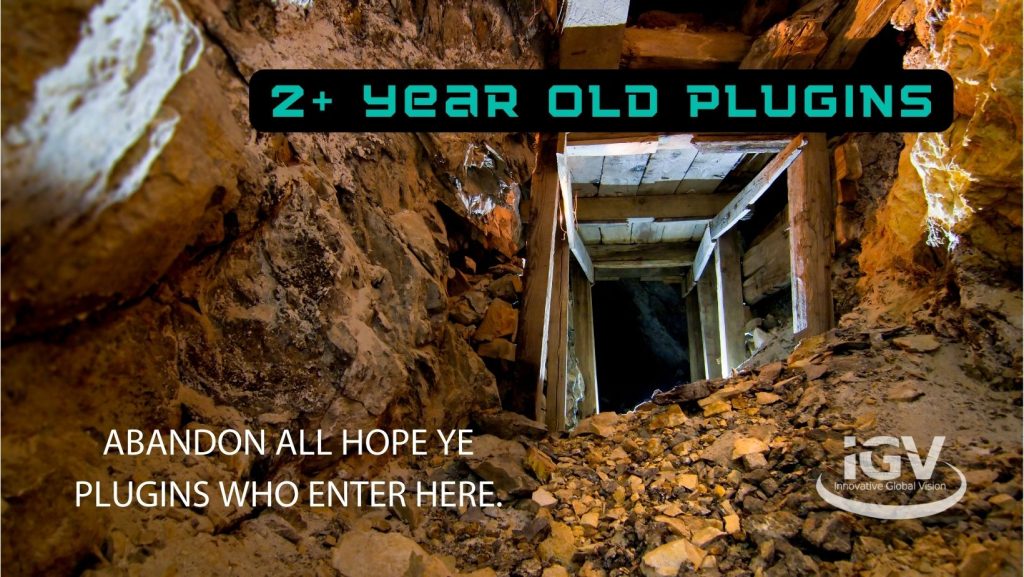 Plugins are open-source code. They are developed by companies and individual developers and offered to the public for use on their websites. As we talked about earlier, sometimes the plugins are not updated and after two years they are considered "abandoned." So how do you check to make sure your plugins do not fall under this category? What should you do?
First, check to see if the plugin is even needed on your website. Then visit the plugin website to see if the author said anything about updates to the code. If you do not find an update for the plugin you should replace it with a different one that meets the same requirements for your website. You may want to read through the reviews of the plugin before you choose the replacement. Often the reviews will throw up a red flag if the functionality is not what it appears to be or if the plugin is "buggy." Again, if you need help, ask.
IN CONCLUSION
Hiring a managed service provider like IGV ensures that your WordPress website is monitored weekly for updates. Before we auto-update your plugin, we make sure that it is compatible with your theme. If the plugin is deprecated, we research alternative solutions. At the end of the day, hacking costs you dearly, and you pay too much for your website for it not to work efficiently.
Contact IGV now for more information on how to protect your website!
ADDITIONAL READING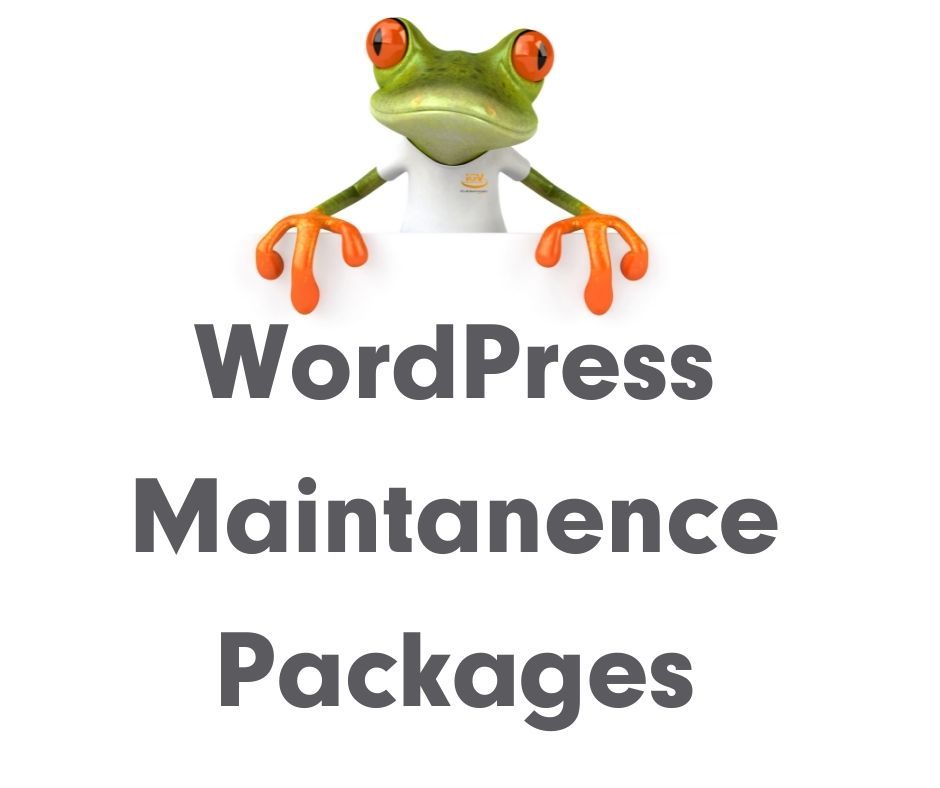 IGV is a different from most Website Development and Digital Marketing Companies. We are committed to keeping your website optimized. That includes keeping your website protected from hackers by running on the latest security software. We optimize your website to reduce website downtime and errors. At IGV we help you avoid unexpected expenses that come from repairing a website that is hacked, or a plugin that is phased out post development.
We know that all sounds good, but most people, even our current customers, don't know how we achieve those results.
How is My WordPress Website Maintained by IGV?
At IGV we have developed a manual process that are internal team provides to our customers daily. We physically login to the backend of all our WordPress Maintenance customers and check for plugin updates, security alerts, and changes made by WordPress to ensure that your website is functioning at an optimal level.
When we say 24/7 support, we mean it. Your website is our priority. Protecting our clients' digital assets is a privilege we do not take lightly.
If there is a plugin update, we test it for compatibility to your website. If we discover there is a problem, we find solutions and discuss the next steps without interruptions to your site. Depending on the WordPress Maintenance package you have selected those next steps may be covered.
However, our Basic package members may find that certain features are not covered by their maintenance package. In those cases, clients may choose to upgrade their WordPress Maintenance, or they may choose to purchase Service Credits to cover the cost to make additional necessary changes to their website.
Our clients should always be in the driver's seat. We understand that you choose your package level based on many factors for your business. Our goal is to be as transparent as possible with everyone and allow you to make the right decision for you.
What is included in my WordPress Maintenance Package?
The difference in many cases with what is covered and what is NOT covered under each plan has to do with the development time for implementing changes in different areas. Those paying more for our Gold and Platinum plan are covered with time allotted for development projects on the back end should the need arise.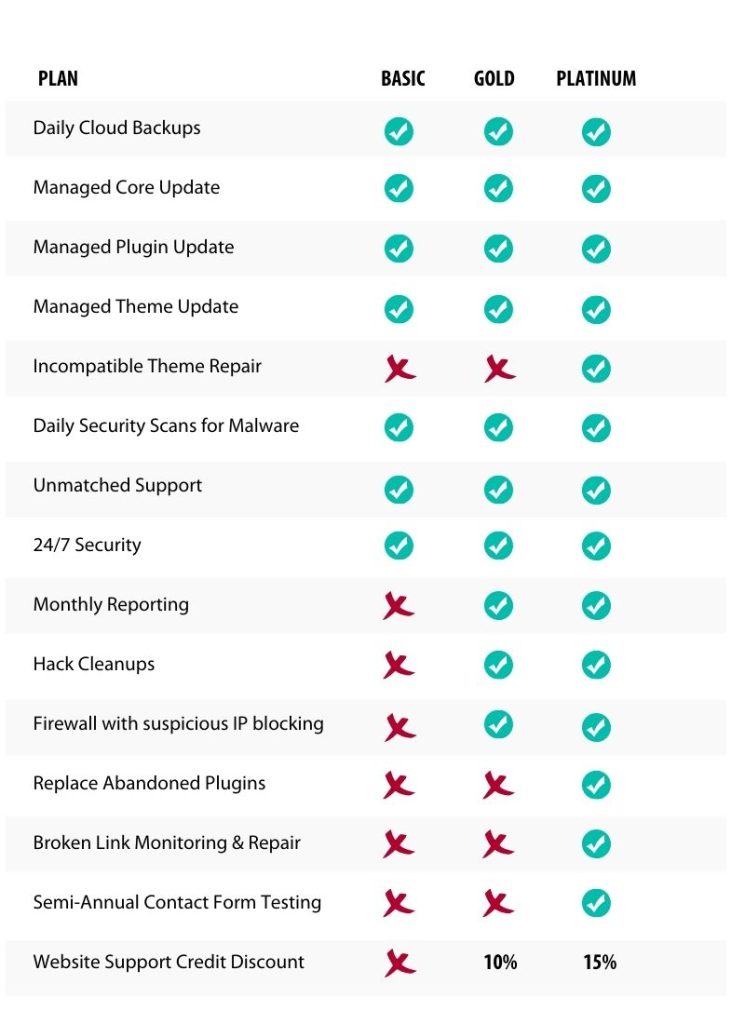 Service credits will be offered at a discount for those on Gold and Platinum plans because they are already paying for a higher level of support through IGV. We are happy to answer any questions regarding different service packages.
What Has Changed with the Addition of Service Credits?

At IGV, we realized that there is a gaping hole in our ability to best serve our clients. Text changes and other minor fixes that take less than 15 minutes are covered in all our maintenance packages. We averaged the time our tickets took in the last few years and most changes fell within that 15-minute timeline.
While Maintenance Packages cover the backend of website development including updating plugins and making basic changes to your current website. There was no plan in place to help you make larger updates to your website over time. We needed a solution for our clients.
Service Credits allow us to provide our customers with blocks of time dedicated to making changes to your website. For instance, you may need to add a new page to your website, or maybe you want to include a chatbot to help with customer service issues after hours. Service credits give you the flexibility to change what doesn't work for you.
Customers on our Gold and Platinum WordPress Maintenance packages will get a discount on Service Credits.
Read More about Service Credits HERE
Recently, you noticed some suspicious signs on your website. Content that is not yours or strange ads are displayed. The overall website performance and speed may have suddenly slowed down. Or even worst, your site is redirecting to another unknown website. Finally, Google may have displayed a warning message that your site contains malware. Your website was hacked!
Before going into a panic, it is essential to consult your web developer or whoever is handling your website's backend. What crucial steps do you need to take? How can you maintain your website safety moving forward? To answer these questions and ease your worry, let's consider the steps that our web development and security team take when a website has been hacked.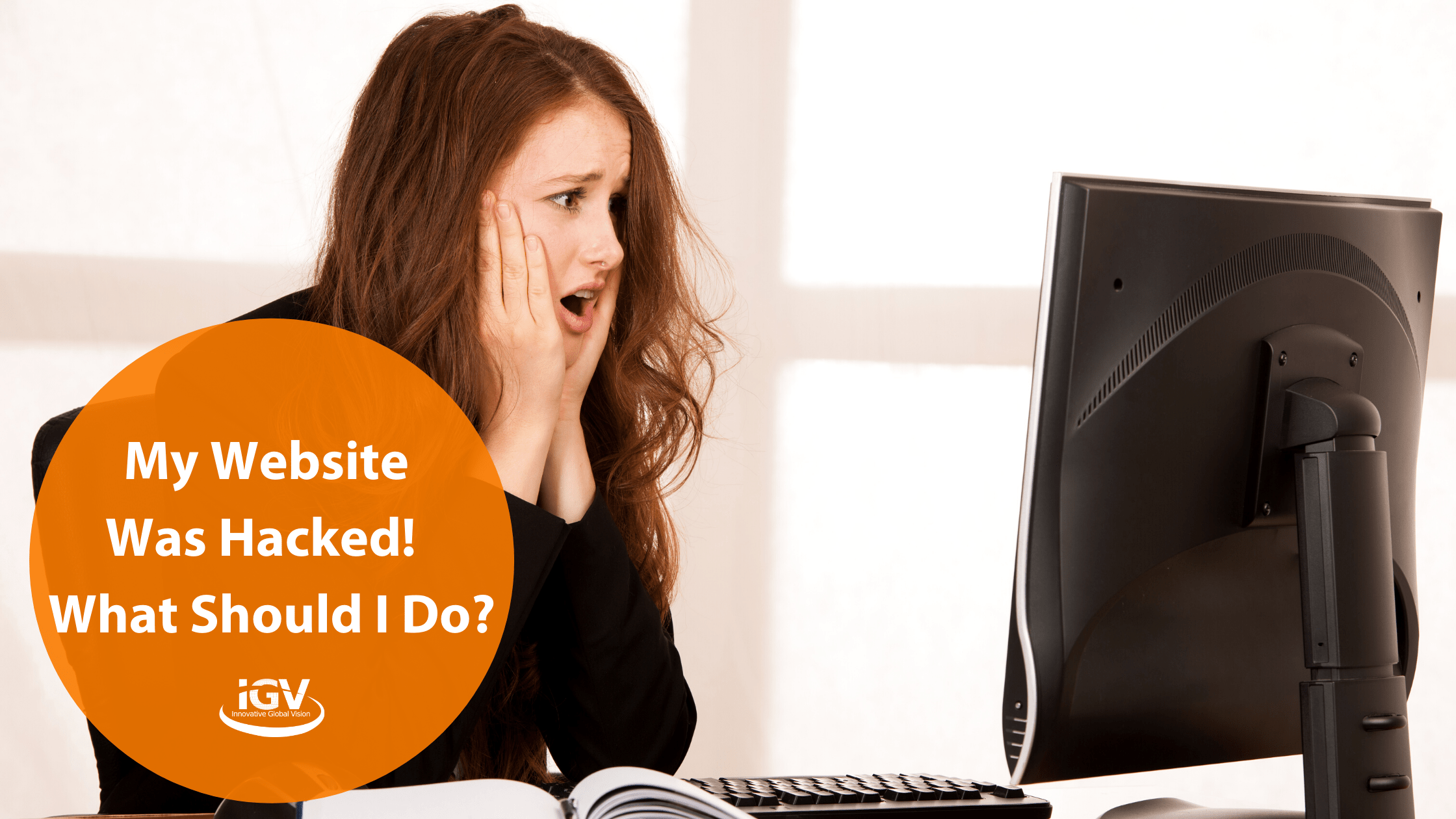 Step 1 – Identify the Attack
Now, it is time to find the source of the attack so that we can amend it. Your website is scanned, and files are analyzed to determine what is hacked or what is causing problems. We are looking for suspicious activity, unfamiliar login users, or corrupted plugins, themes, or other files.
Step 2 – Cleaning the Hacked Website
Now that we understand where the malware is located, it can be removed. These can be "bad" files that are replaced with fresh copies. We also work to remove hidden backdoors, which are functions hackers use to get back into your website. Many hackers always leave a way to get back into a compromised website.
Next, we must remove all outdated content such as plugins or themes to avoid leaving your website in the same vulnerable state it was in when hacked. With the cleaning complete, the site is tested to ensure it is restored to its original functionality.
Step 3 – Secure the Site
Once the website is clean, we secure the site by changing all passwords to ones that are hard to guess. We discourage the customer from saving new passwords to their browser. We ensure that all users on the website are legitimate and have strong passwords.
Step 4 – Maintain Website Safety & Preventive Measures
How can you maintain your website safety moving forward? For all those outdated plugins or themes, we find new solutions to prevent future vulnerabilities. RECAPTCHA is placed on all contact forms as added security measure for form submissions.
It is recommended to invest in security management. All our hosting customers enjoy peace of mind with affordable WordPress security management plans. With IGV's WordPress Maintenance and Security, plugins and themes are updated regularly, uptime website monitoring is performed, the website is backed up daily, and many other extensive security measures are put in place.
We understand your running your business needs to be a top priority. Worrying about website security and breaches can consume too much time and headache for business owners. By partnering with us, you will enjoy peace of mind knowing that your site is protected and working correctly at all times.
Learn more about our website maintenance and security services and hack preventive solutions by visiting https://www.igvinc.com/wordpress-maintenance-website-security-ohio/

Websites are essential to almost every businesses success in the technology filled world that we live in. Websites are the main marketing tool for businesses as they never turn off and are always accessible. This is why website maintenance is crucial to a business's success. Whether you do your own website maintenance or you outsource the work to someone else, everyone can agree how important this step is in order to keep a website running efficiently. Need a little more convincing? Here are 6 benefits that are associated with using WordPress website maintenance.
Website maintenance can reduce error on your site and any downtime that may occur from needing to fix any problems your website may run into.
If you choose to outsource your maintenance you will save time and allow yourself to focus on your business.
Your site will be protected because the security patches and plug-ins will be up-to-date
SEO will be maintained which will allow you to grow and reach new customers
Your brand image will improve by having a consistent and working site that really reflects who your company is
Any possible website operational problems will be solved. This will lead to fewer customers encountering problems and choosing to leave your site.
Make sure to invest in website maintenance it will save your company time and money in the long run and keep your customers happy. Want to learn more about WordPress maintenance? Contact us at IGV for more information 330-425-0922, sales@igvinc.com.