To kick off the new month, it is National Small Business Week! At the start of the pandemic, many were eager to support local and small businesses. But that enthusiasm has died down, even though small businesses are still adapting and struggling. Now is an excellent opportunity to connect with local small businesses or support fellow business owners. What can you do to support other small businesses? One way is to get social. Whether you are a fellow small business employee or a local customer, you can easily use social media to support a small business! Here are 5 ways to do so.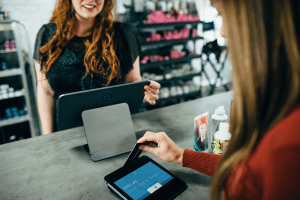 Follow or Like the Page
The simplest way to show your support for a small business is to follow or like their page on social media. When you follow the company, you will be able to keep up with their events, promotions, and progress. By following a small business, you demonstrate a personal interest in the company.
Leave a Positive Comment
Take your followers to another level by engaging with the small business. Join in on the social media discussion by leaving a comment on recent posts. Simply leaving a genuine compliment increases the business's engagement. If they ask for your opinion or invite comments, take the invitation as an opportunity to show your love for the small business.
Repost
If a business shares an interesting article or likable post, you can repost it to increase engagement and introduce your friends to the small business. Reposting is simple with many social media apps. You could also use apps like Repost: For Instagram. Facebook and Instagram make it easy to share another profile's post in your stories; all you have to do is hit the share post icon.
Take and Share a Photo
Take and then share a photo of you using the product or service, or of you shopping at the local business. This is a great way to bring your physical support online. You can share your location in the post so readily find the local small business. You can also Check In to the small business's Page on Facebook if you are at one of their locations. Sharing a photo of you using the small business's product or service shows what the business has to offer in action.
Leave a Review
Many small businesses depend on reviews to gain trust with potential customers. If you had a positive experience with a business do not keep it to yourself. Share your pleasant enthusiasm by leaving a review on Facebook or dropping a thank you message in their Instagram Direct Message. Your feedback encourages the small business and nurtures trust among possible leads.
Do you plan on trying any of these 5 tips to support a local small business? What ways do you show support and appreciation for small businesses? Share this article with a friend to pass on the positive motivation to support small businesses.