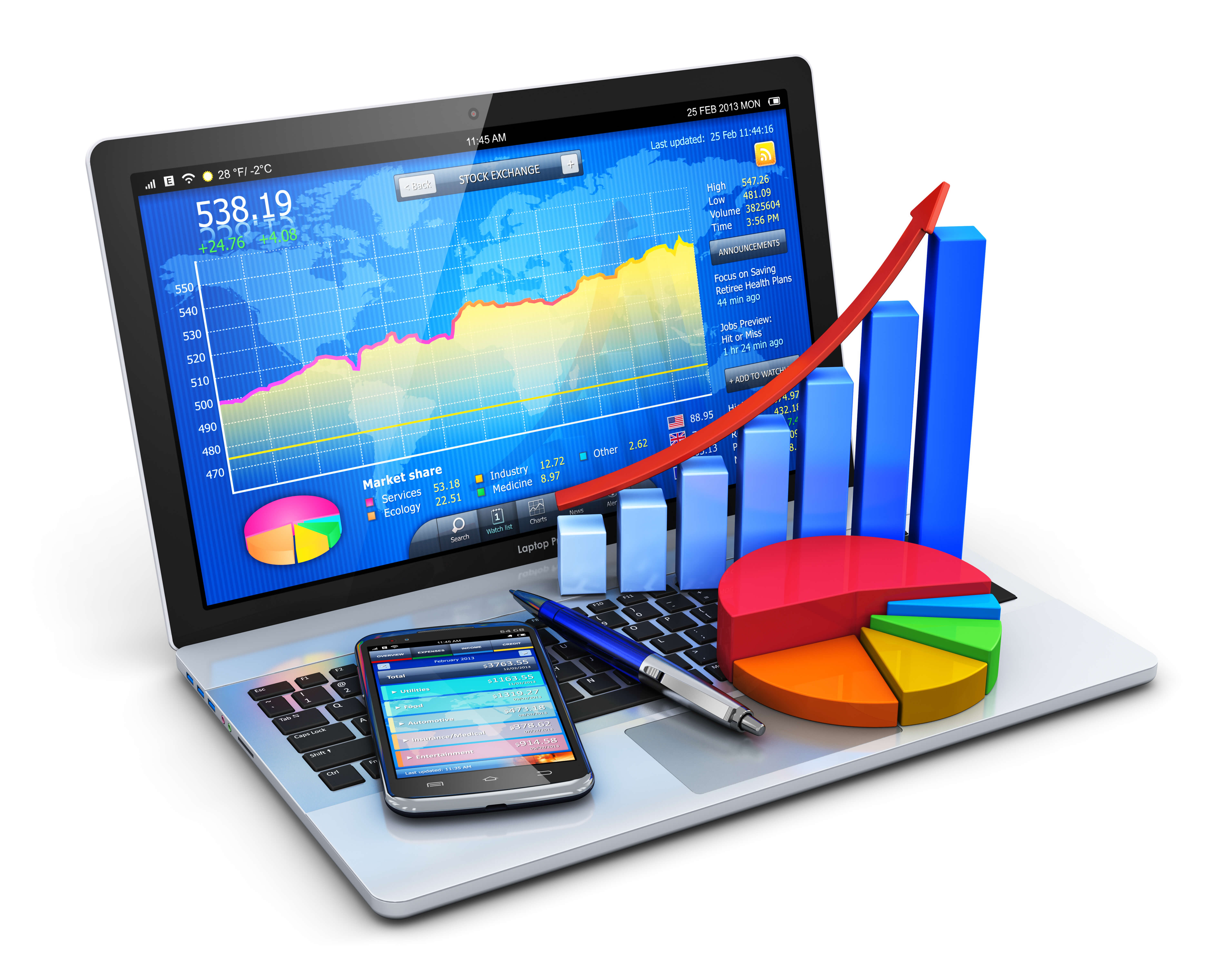 Call tracking fills a crucial gap in the analytics that most small and large businesses use. Most business owners and managers use analytics (like Google Analytics, for example) to learn about their customers and track the success of their advertising and marketing efforts. Google Analytics gives you lots of significant data, like which ads your new customers and leads are clicking through from, and therefore, which of your keywords (and AdWords ads) are most successful. That's great — but other valuable website analysis data is left out.
How Call Tracking Keeps Marketing on Track
Consider this scenario: Your AdWords ad may have worked wonders at generating new leads, but the ads might have brought you phone calls rather than clicks. Without call tracking, you would never know your ads were successful—and you might stop using those profitable keywords in future. Call tracking helps you make the most of your marketing/advertising dollars by showing you the true impact of all your customer channels.
Call Data is More Valuable than Ever
Call tracking is now essential to complete your website conversion picture. Ever-increasing mobile device and smartphone use means that, more often these days, people call (rather than click) to contact you after visiting your landing page or seeing your online ad. If you place offline ads, call tracking lets you know which of them are working best, also. This data has likely been missing from or separated from, your online analytics until now.
Leads who call your business are often closer to converting than those who interact with you on Facebook, on your website or through other methods. The leads who call you are often the very ones you know least about. A good call tracking software vendor can provide you with this important missing information—and help you better nurture future customers and make more sales. Call tracking lets you know how your leads found your business, and when tied in meaningfully with the other analytics and data in your CMS, helps increase website conversion.
How Does Call Tracking Work?
Call tracking lets you assign a unique phone number to each ad or marketing campaign element, such as a landing page on your website, an AdWords ad, a Facebook campaign, a Tweet, etc. Call tracking also tracks your offline ads and promotions with a phone number for radio ads, print ads and more. A quality call tracking service lets you integrate call tracking data into all your analytics so you can truly measure your campaigns. This helps you use your advertising and marketing dollars (and time) wisely and make more sales.
What Makes a Good Call Tracking Tool?
When you are comparing call tracking software and providers, first prioritize the features you need for your business sector or industry–and check to be sure your proposed vendor offers them. Your call-tracking requirements might include: 
Tracking a variety of channels: Outline your tracking needs, such as PPC, landing pages, social media, organic search and offline advertising such as print, radio, billboards, etc.
Porting your number: Most call tracking vendors offer local and toll-free phone numbers unique to each channel or campaign that you want to track–but if you want to use an existing number used in your tracking, be sure to ask if this is possible.
Call recording and storage of calls/data. You want a vendor who records the entire call, according to the laws of your state so that you can mine the calls for information. You also want a vendor who keeps this call data for as long as you might require it.
Call security: You may need special security to comply with HIPAA healthcare regulations or have other security requirements. You should learn about the security measures that will be used to keep your data, regardless.
Preventing call spam: Ask call tracking vendors that you're considering how they prevent call spam. Find out if they do this in-house or use a tool/sub-contractor and make sure you're comfortable with the answer.
Features of the Best Call Tracking Companies
Make sure your call tracking partner offers:
Free trial, so you won't be locked into one provider
No contract, so you can use call tracking seasonally if you want (and change call tracking vendors when you want)
Logical UI; an easy-to-understand user interface
Quick and easy setups, such as a Wordpress plugin or access to an API so that your engineers can custom-integrate call tracking with your existing analytics and data systems
Complete call recording
Dynamic phone number insertion, ensuring that phone numbers shown to the right customers/leads
Instant notification of inbound calls via text, popup, etc. — so that you can return calls immediately and close sales
Outbound tracking to show your sales team's response time
Detailed reporting that includes: Calls by time and date, unique callers, first-time callers, calls by keyword and landing page (This data, and complete call recording, allows you to call back with context for an easier conversion.)
Custom reports that export to your preferred format