North East Ohio Education Association
Website Redesign
Redesigned a website that needed a fresh look and a stronger structure.
Custom Design | WordPress | Website Security & Maintenance
Custom Design
WordPress
Website Security & Maintenance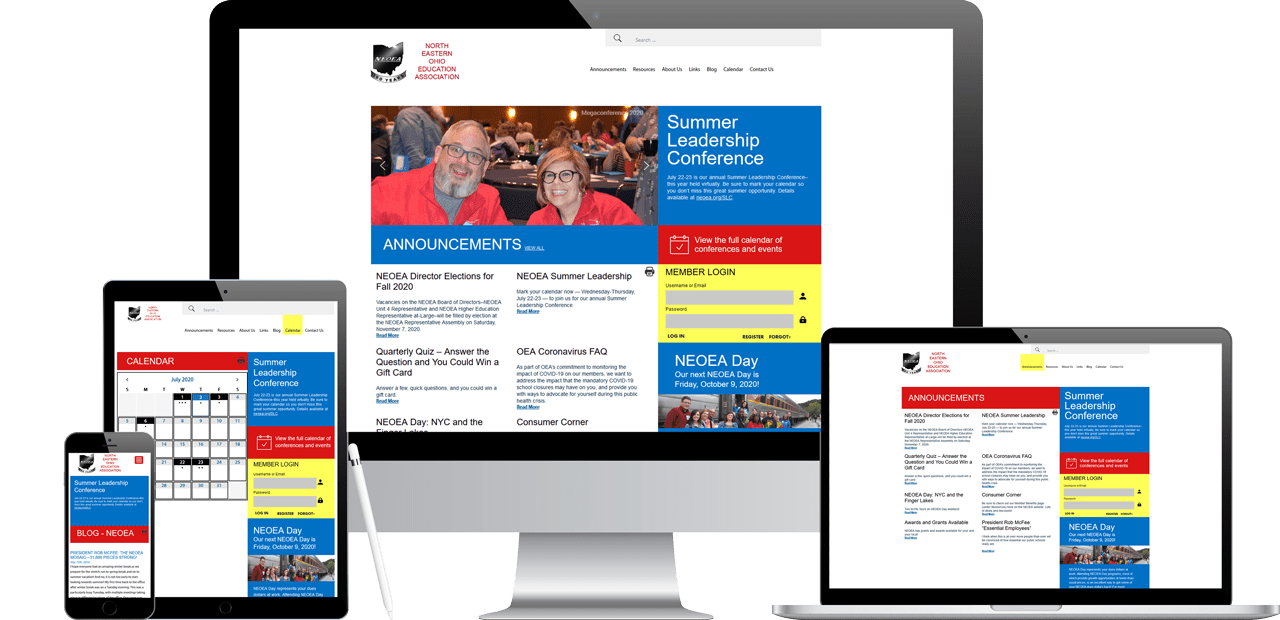 Business Type: Education, Organization
About NEOEA
NEOEA serves members in 192 local professional staff organizations providing leadership training, professional development workshops, group discounts, and an active committee structure that addresses the professional needs of educators and school support staff. NEOEA is one of ten districts of the Ohio Education Association serving the eleven Ohio counties of Ashtabula, Trumbull, Mahoning, Lake, Geauga, Portage, Cuyahoga, Summit, Medina, Lorain, and Erie.
The Objective
Outdated and incompatible with today's mobile devices NEOEA needed to revisit their website's design. Their needs for a new website design were: it needs to be mobile responsive, allow users to create personal account within the website to access members only pages, modern and clean design and an easy way to manage and maintain the website. With all these needs IGV knew WordPress would be their best option and would cover all their needs. Begin with a graphical design IGV worked closely to help NEOEA to develop a strong website presence.
Ready to get better results? IGV will work closely with you and your team to collaborate on an effective design that can help bring in new leads. To start, fill out the form below and someone will get in touch with you very soon. We look forward to bring you great success!
Browse our other successful projects and learn how Innovative Global Vision accomplishes successful design to bring our customers, new leads, conversions and improved turnovers. If you're ready to take the next steps fill out our form above or give us a call today!